Where the cool things are
Halcyon House reinvents Aussie coastal chic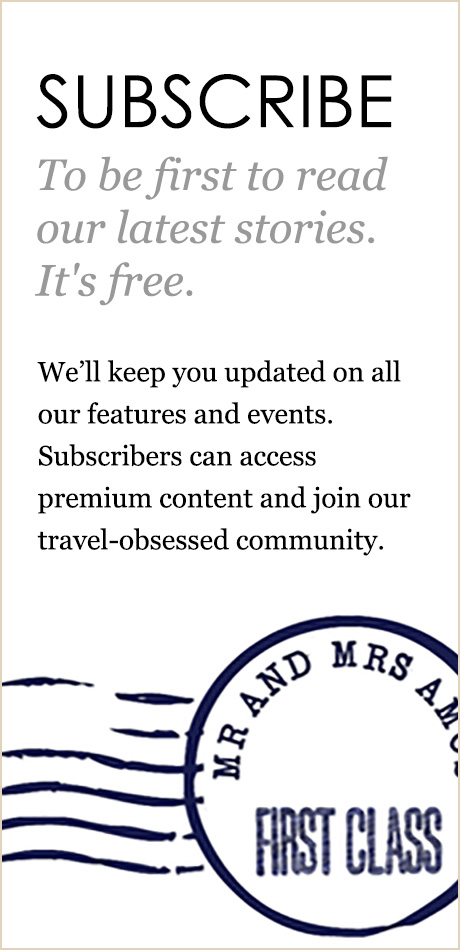 These days, Cabarita Beach
in Northern NSW is the epicentre of coastal cool. Several years ago, it was a slightly daggy (our favourite Australian word for seriously unfashionable) holiday destination, less flashy than other Tweed Coast towns, such as Byron Bay or the sprawling developments further north in Coolangatta and the Gold Coast, definitely in the 'well-kept secret' category. 'Cabbo' locals preferred it that way, although the recent boost in real estate prices must have brought joy to some.
Since the advent of the pandemic, with international and interstate borders closed for most of 2020, Australian tourism has done it tough. But the northern NSW coast is an outlier. A short flight, or longer drive, from the big smoke, Sydney, and from Brisbane, it has become the perfect staycation (as in staying within Australia) destination. In fact, those who were teetering on the precipice of deciding to make a more permanent sea change, the pandemic pushed them over the cliff.
It seems whole suburbs of Sydney have set up camp there, for the summer at least.
Nowadays, Byron Bay is so crowded the traffic jams rival anything in the big city. It seems whole suburbs of Sydney have set up camp there, for the summer at least. But unassuming Cabarita seems almost exactly the same as it was when we first discovered it. The beach remains pristine, the sandy paths through the brush are still uncrowded and the headland views are still heart stopping.
You still might miss Cabarita if it you weren't headed that way. From the highway, there's a smattering of houses and shops – blink and you've driven past them. Halcyon House, a white-washed, two-level building, looms over the road, but there's no real hint of the pandanus-lined foreshore and long, long curve of platinum-sanded beach it faces. If you didn't know this was the place to stay – most recently it was placed in the top 5 hotels in Australia in the Conde Nast Traveler's Readers' Choice Awards – you'd not be inclined to stop, even though it looks, from the carpark, intriguingly retro.
When it opened in 2015, Halcyon House shone a light on this relatively unknown part of the coast. A charming reinvention of the old concrete brick motel, the hotel's effortless style and its great sense of place appealed to holiday makers looking for something both chic and down-to-earth. We visited when it first opened and returned recently to check out some new features.
First up, the swank new Halcyon Spa, housed in a spacious two-level extension, finally brings a world-class wellness facility to the resort.
The spacious rooms elevate it beyond most spas I've visited in Australia.
The enormous, residential style relaxation rooms and treatment rooms with palm frond wallpaper are decorated in what everyone up there calls 'Hamptons style.' It's a bit more glamorous than that, maybe more 'Lily Pulitzer Palm Beach style', I would say. The spacious rooms and superb attention to detail (Moroccan robes and slippers, therapists clad in beautiful white linens) elevate it beyond most spas I've visited in Australia.
The spa menu, using Sodashi products, was limited to massages and facials when I visited. I opted for a 'relaxation' massage, which often means the massage is delivered with a light touch, but my therapist Karin was very accomplished, and the massage was soothingly intense – such a thing is possible.
Afterwards, there's a choice of sitting room or sun beds for winding down. The spa is not limited to hotel guests. Even if you're not staying at the hotel, but driving up that way, I'd recommend a stopover for a spa treatment, followed by lunch at Paper Daisy, Halcyon House's immensely popular restaurant, which has gained much praise for its artful, healthy take on Australian classics and its devotion to the abundant local produce.
Paper Daisy has a had a revamp too. Leading the kitchen now is chef Jason Barratt, alumnus of Melbourne's Attica and Stokehouse. He's changed the menu to more reflect Halcyon's coastal location, with a seasonal dinner menu that imbues everything with the flavours of the sea. A coal-roasted cauliflower is presented with nori and brook trout roe; the grass-fed Angus steak is accompanied by a beach mustard gremolata; the agnolotti is filled with wild sea spinach and ricotta.
The dinner menu very thoughtful, inventive, and sometimes quite cerebral. Breakfasts and lunch are also served in the airy room, which opens up to a pool-facing terrace. It's a groovification of the old guesthouse where your grandparents took you as a kid.
It's a groovification of the old guesthouse where your grandparents took you as a kid.
The rooms, of course, are nothing like an old guesthouse. On this visit we stayed in Deluxe Suite 107, which had stone-coloured linen covering the walls, pale timber floors, and a distinctive, padded bed head covered in Indian fabric. Lavish in size, it had enough cupboard space to move right in. I liked the simple style of this suite, which was less busy with eclectic patterns than some of the others we'd seen.
Premium amenities include a complimentary mini bar stocked with delicious edibles from Brookfarm, Byron Bay Cookies and other local producers, soft drinks, kombucha, smoothies, wine and craft ales. There were Negronis waiting for us at check in, as well as a platter of tropical fruit and berries and baked treats from the kitchen. We arrived in time for the sunset and took our Negronis out onto the blue and white tiled terrace, which overlooks the pool and lawn. The lovely thing about HH is that it manages to feel both like a luxury resort and your own backyard.
The enormous bathroom includes a deep heritage-style bath and separate shower with refillable bottles of EVO bathroom products. (Big tick.) The only glitch was that my pillow was surprisingly hard – it was only in the morning that I discovered the pillow menu, which was lightly embroidered on a linen cushion on the bed.
In each room, there's a compendium of experiences accessed by QR code. We wrote about the Joel Parkinson surfing experience on our last visit, and world champion surfer Joel can still be engaged for personal surfing lessons. Other experiences on offer include whirling around the region in an Audi A1, surf fishing, ballooning and a catered beach picnic. But grabbing a pushbike and cycling along the foreshore remains one of the best and simplest pleasures Halcyon House offers.
Maybe it's a lot more upscale than those heady childhood beach holidays in cinder block motels and inexpensive camping grounds, and I feel a bit sad that recreating the past now comes at a premium, but Halcyon House manages to capture so well the carefree spirit of those salad days in a luxurious way without ever complicating the experience. In our prosperity, we've all moved on from tents to a new kind of quintessential Aussie experience.
Reservations: Halcyon House