Welcome to Harlem
A guide to New York's sassiest neighbourhood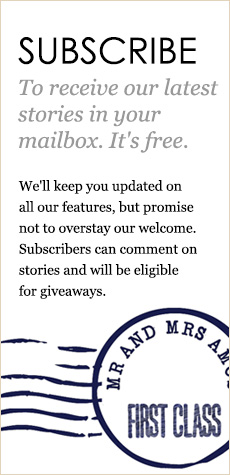 Only once
did I venture up to Harlem in the ten years that I lived in Manhattan. It was most definitely nosebleed territory, as we used to say about anything above 14th Street, and therefore to be avoided. It was also deeply dangerous during the crack epidemic of the 1980s and 90s.
I survived that one trip in 1989, which was to visit Australian friends who had brashly moved there to open a nightclub, but I can't recall much about it except it was at night and I remember dimly lit streets that made me nervous. (Unnecessarily, said my friends.) I don't think I even registered that, unlike Brooklyn or the Bronx, Harlem was still on Manhattan and, in fact, was just a hop away from the top of Central Park.
The mystique of Harlem through the good times (the 'Harlem Renaissance' of the Jazz Age) and recent troubled decades was such that it seemed like another planet, especially for a white girl. How surprised I was to find out almost twenty years later that it felt like home.
In 2006 another set of friends moved to Harlem and bought a big, handsome brownstone on 130th Street for less than the price of a small apartment downtown. I stayed with them when I next visited New York. I loved the vitality instantly– the hair braiding parlours that stay open until midnight, dousing the customers in a miasma of hairspray; the little old church ladies on Sunday in their very best finery; the kids hanging around outside the Laundromat, the sound on their retro beat boxes ratcheted up to deafening; the stores on 125th street selling men's zoot suits and gator-skin shoes in every colour of the rainbow; the sassy young women in their skintight pants with turquoise-painted nails and swinging earrings the size of wheel hubs.
The energy reminded me of the East Village in the 1980s when, thrillingly, you never knew what adventure – good or bad – might greet you around any corner. Now that downtown had been sanitised, corporatised, Harlem seems the only place on the island that is fun. As someone said to me on a recent trip, 'Harlem is the only real community on Manhattan.'
Wear bright blue nailpolish and you'll be greeted with 'Love those nails, honey!'
The community's pride is palpable. Vacant blocks sprout community gardens decorated with murals celebrating civil rights heroes. People stop us in the street and volunteer stories about the history of the building we're looking at. A lovely gentleman panhandling on a corner gives us an appraisal of every art gallery uptown and invites us to his church Sunday morning. The bodyguards outside the Reverend Farrakan's church on 127th Street invite my husband in to hear the controversial minister's sermon. It's in fact shocking how people engage with strangers on the street, given the 'don't look me in the eye' faux cool of downtown's denizens. Wear anything striking – bright blue nailpolish, a leopard print coat – and you'll be greeted with 'Love those nails, honey!' or similar.
While Harlem may have the reputation of being edgy and hostile, in fact it's a most hospitable place if you go with the flow, alternately frenetic and country-town slow. If you get out of the subway at 125th and Lenox, as you most likely will, you'll be assaulted by the sounds and colours of African America, the mix of different African cultures, newly-arrived from Ghana, Ethiopa, Senegal and such, stirred into the American black hip-hop-meets-Superfly culture in one eye-popping melange. But walk a few blocks north to Astor Row at 130th street between Lenox and Fifth Avenue and you might think you're in a town in the Deep South, with people sitting on porches in rocking chairs or pottering about in their beautiful gardens.
Harlem is a huge and diverse neighbourhood, physically and culturally, running up the West side from 110th Street at Central Park to Morningside Heights between the Hudson and the Harlem Rivers. What people often think of as 'Harlem' is in fact Spanish Harlem on the East side, also known as El Barrio, with its landscape of housing projects.
There are projects and boarded-up brownstones in Central and West Harlem too, but the district was first populated as early as the 17th Century by Dutch farmers and later people of wealth, and there are more than 400 significant houses on the National Historical Register. Sylvan Terrace, for instance, between 160-161st streets, across the road from the colonial Morris-Jumel Mansion which was headquarters for George Washington during the Revolution, is a beautifully preserved row of wooden houses dating from 1882. Strivers Row on West 138th and 139th Street features elegant large townhouses designed by Stanford White that have been magnificently restored.
But just about any block in Harlem, apart from a few dismal high-rises, is worthy of closer inspection, for the architectural details as well as the layers of history of the notable people who lived there. It's wise to carry a guidebook or go on a Harlem walking tour, otherwise you may not discover that the IHOP pancake parlour once housed the legendary Small's Paradise nightclub or that a sedate block of 133th Street was once called 'The Jungle' for it's wild clubs and bars like The Bucket of Blood.
Harlem's terrain becomes quite hilly as you go north. Looming over what is known as Sugar Hill is the white marble City College of New York, a neo-gothic landmark dating from 1906. Sugar Hill, named for the 'sweet life' that was Harlem in the 1920s, begins at 145th Street and stretches west to Amsterdam Avenue and up to the top of Trinity Cemetery at 155th Street. These few streets boast some Manhattan's loveliest houses, especially those on Hamilton Terrace, on the leafy streets crossing Covent Avenue and along the Historic District of St Nicholas Avenue.
Michael Cooper is a former fashion illustrator who bought and renovated an old brownstone in Sugar Hill and turned two floors of it into the 721 Guest Suites, an exceptionally chic short-term rental that provides a standard of luxury not previously found in accommodation north of Central Park. 'It feels like you're off the grid up here,' he says, 'but you're not.' The subway at 145th Street takes you to Times Square in 15 minutes. And if you're not a fan of public transport, Harlem's great secret luxury, he points out, are the limousines that usually come to your door within three minutes of a call and take you downtown for half the cost of a taxi.
The vibe in most places is neighbourly. 'Go to a bar twice and you're a local,' someone told me.
Harlem has been a boom-or-bust neighbourhood since the first black residents poured in from the South looking for work in the early 20th Century. It's currently in a 'boom' phase, with new restaurants and bars popping up everywhere. Princess Jenkins, who opened The Brownstone, the first upscale fashion boutique in Harlem 20 years ago says 'The energy has got to come up. It can't go down, because down is done already.'
Four years ago when I visited Harlem the food choices were soul food, which is based on the cooking of plantation slaves, and fast food. Fried chicken on waffles smothered in maple syrup is truly delicious (I'm less enamoured of chittelins, which are stewed pig intestines) but you can't eat soul food every day unless you want to end up like many of Harlem's older residents, in poor health and suffering from diabetes. (The number of people getting about in wheelchairs is terribly sad.)
Now, one of Manhattan's hottest restaurants is Marcus Samuelsson's Red Rooster and the blocks of Frederic Douglass Blvd below 125th Street are packed with terrific places to eat everything from Ethiopian cuisine to Japanese. The restaurants are mostly filled with young, well-dressed middle class blacks enjoying the fact that New York is at last coming to them. The vibe in most places is neighbourly. 'Go to a bar twice and you're a local,' someone told me.
People talk about a new 'Harlem Renaissance' but Tren'ness Woods-Black , the granddaughter of pioneering Harlem restaurateur Sylvia Woods, who died in 2013, says that term is misleading. The original Renaissance, which saw a great flourishing of African-American literature, art and music, only lasted from the early 20s until the Depression. 'There's still not a good balance as concerns the arts,' she says.
There are a few African-American cultural institutions such as the Studio Museum of Harlem and the Maysles Cinema, but the neighbourhood is yet to see the proliferation of art galleries, for instance, that marked the gentrification of SoHo and Chelsea. The famous Apollo Theater's talent night is probably best avoided –it's impossible to see anything over the heads of people standing in their seats taking videos with their phones.
The neighbourhood still is transitional, Tren'ness says. There is high unemployment and high school drop out rates. Many of the new businesses follow Sylvia's example and hire from within the community. Sylvia's has led with a scholarship foundation that assists kids who have flunked out of school with further education. There are plans to redevelop the restaurant's site and provide within the new building further community facilities.
Let's not forget those glorious, flamboyant women, flaunting it for all it's worth.
But, 'There are a lot of guns on the street in Harlem. Let's not sugar coat it.' Tren'ness recalls one day a year or two ago when bullets were flying across the road on 129th Street and patrons of Sylvia's, sitting on the sidewalk, had to run inside for cover. (One Frenchman ducked back outside to rescue his delicious cornbread.)
But this is rare. My friends' house backs onto that block of 129th and I have heard that there's a turf war going on being rival gangs – but I've walked that block lots of times and never felt threatened. You're much more likely to be smothered with kindness than run into any trouble. And one thing I've noticed – church-going people have manners. A man getting off the train at 125th with his blind wife says to the whole carriage, 'Bless you all. I thank the Lord each morning I wake up.'
Tourists come to Harlem on Sundays on tours that take them to one of the gospel churches and then to a gospel brunch at Sylvia's or any number of places. My instinct would be to say avoid Sundays and visit when the streets are not overrun by slow-moving tourists, but Sundays are special. There are more than 300 churches in Harlem but many of them are little storefronts that spill out onto the street on Sunday and you can hear fire-and-brimstone sermons preached right on the sidewalk.
One evening I was passing one of these places and glimpsed inside –the preacher was dressed in a red satin gown, with long dreadlocks, looking like a refugee from Earth, Wind and Fire. The ladies and gentlemen of Harlem wear their best clothes on Sunday, which is quite a sight. On my last visit, I spotted a gentleman dressed in varying shades of apricot – from his fedora and long jacket to the points of his crocodile shoes. He had a red handkerchief in his pocket. On another occasion I saw a man decked out in black and white houndstooth, with canary yellow-dyed hair and a matching yellow cane. And let's not forget those glorious, flamboyant women, flaunting it for all it's worth. They dress better in Harlem than anywhere on earth.
My advice to any visitor to Harlem is this – be open-minded. Sometimes the most unlikely places offer the best times. Ben Widdicombe, an Australian columnist for the New York Times, who moved to Harlem a few years ago, takes us to a tiny dive called Paris Blues. The most you could say about it is that it's unprepossessing. A string of Christmas lights hangs limply outside. Inside, the décor is shabby, with a few desolate bottles propped behind the bar and a pregnant barmaid slings drinks with little interest. There's a makeshift stage and a few wooden booths. I go there thinking it will be a bit of a joke but we end up staying all night.
The music is sizzling. First up it's Brooklyn gal Sweet Lee, followed by Australian musical director Catherine Harley and her band. The musos from the first band hang around and jam with the second. A tip jar is passed around. There are about thirty people in the bar, having a wild time. Watching the joy of musicians jamming is one of the peak human experiences. Later in the evening, Samuel Hargress Jr, who established the bar 40 years ago, turns up in his fedora and zoot suit to chill, a cool lounge lizard if ever there was one. And to think we might have just walked past!
Harlem has a huge range of experiences on offer. Don't walk past.
SHOP
Princess Jenkins was the first woman to bring stylish occasion dressing to Harlem 20 years ago and she's still the first stop for locals wanting some grown-up glam. 24 east 125th Street and 633 Lenox Avenue; (212) 234 0001
And it is! Stocking over 1000 hats for church ladies, fashionistas and well-groomed gents, designer Evetta Petty's little store is crammed full with every kind of hat imaginable. And she ships internationally. 2538 Adam Clayton Powell Jnr Blvd; (212) 491 7706
Milliner Bunn is one Harlem's great characters. Drop by for a chat and come away with a newsboy cap, man's classic fedora or something feminine and flamboyant. 2283 Adam Clayton Powell Jnr Blvd; (212) 694 3590
EAT
British chef Serena Bass, formerly of Serena's at The Chelsea Hotel, has taken over this well-priced modern Italian eatery and bar on Harlem's burgeoning restaurant row. Inventive herbal cocktails and truly delish desserts. 2168 Frederick Douglass Blvd; (646) 490 8575
Fabulous Ethiopian food in a modern room with African accents. Eat with your hands and don't miss the tej (honey wine) to wash down the spices. 2084 Frederick Douglass Blvd; (212) 662 0620
This branch of the America-wide pancake chain is friendly and calorific. (The NY Cheesecake pancakes are upwards of 1000 calories without syrup.) But, what the heck? Your excuse can be that the building once housed legendary nightclub Small's Paradise. 2290 Adam Clayton Powell Jnr Blvd; 92120 234 4747
It's a Dominican neighbourhood on the west side of Sugar Hill and that means lots of cantinas and food trucks selling Latin food. This friendly place does an amazing trade in take out, but you can also dine in on some of the best rotisserie chicken around. Noisy and fun. 3533 Broadway; (212) 862 4053
The Queen of Soul Food – what's more to say? People argue about which place serves the best soul food but Sylvia's is run by her warm and generous family and, like the Empire State Building, worth at least one visit. The Gospel Sunday brunch is famous but it's better to go weeknights when the tourists stay away. 328 Lenox Avenue; (212) 996 2669
Amy Ruth was an Alabamian woman who cooked up such great southern cuisine, her grandson Carl opened this little café in her memory. The fried chicken and waffles, biscuits and peach cobbler are authentic and very, very good. 113 West 116th Street; (212) 280 8779
Everyone talks about award-winning chef and cookbook author Marcus Samuelsson's busy brasserie, with its new take on classic southern cooking. He has, single-handedly, brought the hungry hordes back to Harlem. The Nook sells sweets and sandwiches; Ginny's Supper Club is in the basement. 310 Lenox Avenue; (212) 792 9001
Next door to Red Rooster, this popular French bistro serves classics like croque monsieur and coq au vin, and does it better than a lot of Parisian cafes. The sidewalk tables are lovely in summer and there's live music Saturday night. 308 Lenox Avenue; (212) 289 5555
If excellent sushi is an indicator of a neighbourhood's gentrification, then this lively sushi bar and restaurant is testament to how far Harlem has come. 2118 Frederick Douglass Blvd; 92120 866 2118
Owned and operated by brothers Tim and Mark Forrester, this upscale butchery prides itself on pasture-fed beef, lamb, pork and poultry from local farm partners. A surprise is the authentic Australian meat pies.2141 Frederick Douglass Blvd; (646) 476 4650
Kitsch cake shop and eat-in café serving cheesecakes, pies and outrageous layer cakes stuffed with cloying sweet buttercream. 121 St. Nicholas Avenue and 2380 Adam Clayton Powell Blvd; (212) 9320833
SEE
Established in 1968, this was the first museum in the US dedicated to African-American art. The work of James VanDerZee, the photographer who chronicled Harlem life during much of the 20th Century, is permanently on display here. Free on Sundays. 144 West 125th Street; (212) 864 4500
Not for profit community-based cinema specialising in documentary films and forums. 343 Lenox Ave; (212) 582 6050
This funky jazz bar, established 40 years ago by local legend, the dapper Samuel J Hargress Jnr (who still drops by most nights) is as authentic as you get. Great musos, two-drink minimum. 2021 Adam Clayton Powell Jnr Blvd; (917) 257 7831.
STAY
We adored this exceptional 762 sq metre two-floor apartment in Sugar Hill that sleeps 4-6. Brilliantly-equipped full kitchen, two sitting rooms, separate dining, two full bathrooms and powder room, balcony and garden access. It's immaculate and decorated in great taste, full of interesting books and art, and just a hop from the 145th Street A train. Host Michael Cooper will make sure you're settled and know all about the 'hood. Weekly from $2500 low season; three-night minimum. 710 Saint Nicholas Avenue, (212) 491 562

CHECK OUT
As always with New York, we rely upon the well-informed people at NYC&Co keep us up to date with all things NYC. Also check out harlemonestop.com for news and events.
GET AROUND
We found Ivoire car service to be reliable, courteous and cheap. (212) 7228800