Watsons Bay Watch
A beach holiday in Sydney's surprising east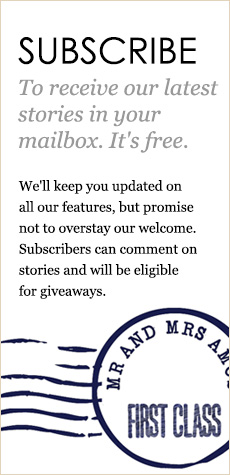 Sometimes we just take Sydney
for granted. Beautiful weather. Yawn. Glorious harbour vistas. Yawn. Magnificent surf beaches. Yawn. Coffee-obsessed hipster neighbourhoods. Double yawn. But we were lured to pretty harbourside village Watsons Bay because we'd heard good things about the revamped Watsons Bay Boutique Hotel. What we found was gobsmackingly gorgeous.
I don't think we'd been to Watsons Bay for years, despite living only a few kilometres away. It's only 12 km from the city centre and from Kingsford Smith airport but, perhaps because it's on a peninsula that you reach by a snaky, sometimes traffic-heavy road, psychologically it seems further.
Of course, that perception of distance works in Watsons Bay's favour. Going there truly feels like a holiday.
Watsons Bay is a sheltered cove on the western side of Sydney's South Head peninsula, in the northeast of the city. Once the home of the Cadigal people, who called it Kutti, white settlers named it for Robert Watson, the harbourmaster of the port of Sydney from 1811.
The suburb is called Watsons Bay but it contains more than the gentle bay, which takes in views of the Sydney Harbour Bridge in the distance. The peninsula is narrow and it's only a couple of hundred metres across Military road to the Tasman Sea and The Gap, Sydney's notorious suicide spot, where dizzying sandstone cliffs plunge into azure waters. (The penalty for jumping off the cliffs is $150 – we wondered if you would be around to pay it.)
A few minutes walk from Watsons Bay can also be found Camp Cove, one of Sydney's loveliest beaches, with its old fashioned kiosk, crystal blue swimmable water and scenic coastal walk (to the secluded nudist beach, Lady Jane.) You can, in fact, walk all the way back to Bondi Beach.
At South Head, evidence of the peninsula's usefulness for defence purposes can be found in the abandoned housing for the anti-sub boom net which captured a Japanese midget submarine when three of them entered the harbour in 1942. Down on the rocks, where fishermen cast lines, there's a monument to where Captain Arthur Phillip landed in 1788. The Royal Australian Navy still has a training base, HMAS Watson, there. Fortifications were set in place to keep out the Japanese, but not the seagulls, Mr Amos comments.
Follow the coastal path and you'll reach one of two lighthouses in the area and Sydney's best piece of real estate – the abandoned light keepers cottage right on the point, with views to the city and Manly. Who do we need to speak to about moving in?
The optimum way is to reach Watsons Bay is by ferry from Circular Quay. It's a popular excursion for tourists, who arrive en masse to eat at Doyles restaurant at the end of the ferry wharf. Next door to Doyles is the old Watsons Bay Boutique Hotel, which dates back to 1937.
The old hotel has undergone a serious reinvention in the past year, with the accommodation upgraded to luxury boutique standard and a redesign of the food outlets and bars that has maintained the spirit of a pub while significantly grooving-up the interior and exterior spaces and menus. It's already become a popular spot for events, being situated right on the beach path, with harbour views from every aspect.
Fortifications were set in place to keep out the Japanese, but not the seagulls
We check into the hotel midweek, when the hotel is quiet, although the Beach Club, the redesigned beer garden, is rocking from lunchtime until about 10 pm. (It's busier on weekends.) We're given a key to our room, which turns out to be the corner suite 206, with balconies on two sides, one overlooking the water and the jolly sight of the blue and white striped umbrellas of the Beach Club. The other long, narrow balcony looks into Robertson Park, where rainbow lorikeets raise a racket that wakes us each morning.
The room is huge and sparsely furnished with Adirondack chairs on the balcony, reading chairs and table, TV cabinet (which includes a bar fridge and coffee and tea-making facilities), desk (wifi is complimentary) and King-sized bed. There's an entrance hall with a closet containing iron and ironing board, robes and a safe and a huge expanse of mirrored wardrobe in the bathroom. The marble bathroom is spacious with a deep bath, separate shower, separate toilet, dual vanity basins and Peter Morrissey amenities.
The décor is simple with a neutral colour scheme. The cream-painted wooden shutters that veil the windows are effective and give the room a bit of a 'Hamptons' look. Maybe it's not 5-star luxury, but for an old pub, it's unexpectedly sophisticated. The view is sensational – we can see as far as the city, with the always-interesting harbour traffic of ferries ploughing through the water and sailing boats bobbing up and down. For this, the price is $545 a night during weekdays and $640 on Saturdays,including breakfast buffet.
We inspected some less pricey rooms and found them good value. Even the entry level rooms (at $219 a night) have deep ensuite baths and harbour glimpses. (There are a couple of rooms without water views, so check when you're booking.)
Buffet breakfast (there are a la carte options such as ricotta hotcakes) is served in the Sunset Lounge downstairs. It's a delightful space, with painted wooden tables and chairs or high stools, menus attached to clipboards, painted tin pots for cutlery, green glass jars full of yellow flowers, and the kind of rustic feel that reminds us of Sweden. There's a fire for the cooler months and sofas and club chairs for lounging.
The Beach Club's design picks up the same rustic feel, with a variety of seating options, from high painted tables and chairs under umbrellas to old spools used as tables in the upstairs bar. (There's even a junior table complete with crayons and paper.) Order from the bar and collect your meal from the chefs cooking in the open kitchen. There's a take away Fish and Chippery and a coffee cart serving decent espresso. (Well, this is Sydney.) Good cocktails, too, although they're a bit more expensive than pub prices. We thought the jug of Pimms was good value – and so perfect for whiling away a warm afternoon.
We can't say what the Beach Club would be like on a summer weekend but midweek it is a popular for lunch among locals. The menu is the same day and night, featuring seasonal bistro food such as antipasto boards to share, seafood platters, and classic fish and chips.
There was so much to do on our midweek Staycation, that we didn't get a chance to try afternoon tea at Dunbar House, a beautiful old waterfront property dating to 1837, swim in the sea baths or try paddle boarding lessons with Joanna Kyriazakos of Watssup, an activity that guests can book during their stay.
Joanna is a swimming instructor and environmentalist who has lived in the area for many years and she take small groups or individuals on water excursions to the many hidden coves and beaches around the peninsula. The beauty of Watsons Bay, Joanna says, is that it's protected from the ocean breezes, free of pests like bluebottle jellyfish, and teeming with bird life and fish.
We were so enchanted by Watsons Bay that we started eyeing off the pretty painted timber houses that lined the beach and thinking about what it might be life to live there.
But then it wouldn't be a secret holiday spot any more.
Watson's Bay Boutique Hotel: 1 Military Road, Watsons Bay; tel: +61 2 93375444; email: info@watsonsbayhotel.com
Mr and Mrs Amos were the guests of Watsons Bay Boutique Hotel.