Valpo: Chile's dilapidated beauty
There's no rhyme nor reason to this poetic, coastal town.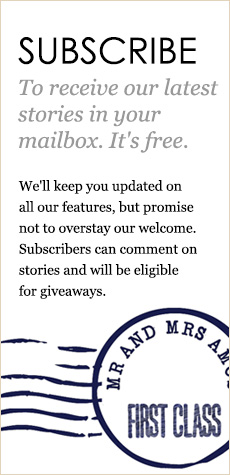 'If we walk up and down
all of Valparaiso's stairs, we will have made a trip around the earth.' So wrote Pablo Neruda, Chile's great 20th Century poet, of the romantic, raffish city that hangs above Chile's Pacific coast, winding around forty-five steep hills and defying gravity, geography and history. Valpo, as everyone calls it, is a wonder of the modern world, a cascade of corrugated iron shanties, Italianite mansions, French manors, balconied townhouses, timber cottages, crumbling fortresses and abandoned warehouses, the splendid and the very poor, clinging together in a tenuous grip on the landscape in one of the most earthquake-prone regions on earth.
The last big earthquake that destroyed the city was in 1906 but the scars of a century of tremors and upheavals are still on the buildings, some with facades so cracked they look like crazed china, others no more a pile of collapsed timber like strewn matchsticks. 'Poverty spills over its hills like a waterfall,' wrote Neruda descriptively. In the mix are some extraordinarily beautiful mansions and villas with little rhyme or reason to how they are distributed – a beaux arts building with a fine roof might share a street with a shack that is made from little more than rusted iron and a row of terraces with pretty wrought iron balconies.  What unifies the city is a wild and exuberant use of paint. Corrugated iron and stone alike are treated with coatings of luscious colour – lime, cobalt, peach, turquoise, mandarin, wisteria – and every second building, it seems, is covered in a wonderful mural, proof that bewitching Valpo has for decades lured artists and poets there.
Valparaiso was once the commercial centre of the whole Pacific coast of the Americas, a hub for trade from Africa, Asia and Europe, but the opening of the Panama Canal in 1914 removed the need for merchant ships to navigate treacherous Cape Horn and the city became quickly impoverished. Now it has a population of 270,000 and, since 1990, has been Chile's legislative capital. It's a popular destination for cruise ships, although passengers are often whisked through the city hastily on their way to visit the wineries of the nearby Casablanca Valley or Chile's capital, Santiago, which is one and a half hours away by road.
You can imagine a certain nervousness as they are driven through the streets – the flat part of town, 'El Plano,' looks dangerous, even by day, with its rough port bars, shuttered nightclubs and crumbling markets and warehouses. (Walking through the old port we were stopped many times and warned to hide our cameras.) The main thoroughfare is covered with a blanket of vendors selling ratty old clothing, videotapes and the world's largest collection of old phone chargers. Dogs roam everywhere. Even the vintage trolley buses from 1948 look down on their luck. But look up and it's a fascinating city, especially if your taste turns to gloriously dilapidated architecture.
We'd been driven quickly through Valpo after disembarking a Silversea cruise a couple of years ago and we were determined to revisit. The hills are off-putting at first (how on earth does one get around?) but in fact the city is not as difficult to navigate as one might imagine. In 2003 UNESCO bestowed a World Heritage listing on the oldest neighbourhoods and that injection of money and clout has created the impetus for the restoration of many buildings and the flourishing of small hotels, restaurants and bars. If you stay on the UNESCO Cerro Alegre ('Happy Hill') or Cerro Concepción it's only a short stroll down to El Plano and the port, with the 1883 Concepción funicular railway taking you back up the hill in less than five minutes. There are thirty funicular railways in Valpo, but only five are still operational. Little more than a wooden or metal box on rails, they're great rattling fun and absurdly inexpensive. If you're going further afield, there are taxis or sensible 'collectivos', taxi services that collect passengers from specific routes.
'Poverty spills over its hills like a waterfall,' wrote Neruda descriptively.
You don't have to be super fit to walk everywhere, though. Each building, it seems, features some interesting mural or architectural detail (even if it's just some extraordinarily shabby façade) and soon you are so enchanted you don't notice the climb. On one street, for example, you might observe some simple single-story row houses but round the next corner and look back and you'll see that they are hanging off a cliff and are five stories tall at the rear. Some of these houses are patched together with bits of corrugated iron and timber, exactly like bandaids. But the bandaids must work – one of these buildings was dated 1922. It has hung on for that long.
When we visited in summer, a romantic fog rolled in each morning and didn't lift until midday. (It's a bit San Francisco in this respect.) It was much cooler than Santiago – so chilly in fact that unprepared I had to wear my Qantas pyjamas under my clothing. Santiago residents regularly come to Valpo for the cooler air in summer. There are eight beaches, but they're not great. (Neighbouring coastal resort Vina del Mar is Chile's Benidorm – avoid). The other attraction is the nightlife. Valpo has always been a party town and the nightclubs down on the port spring to life around midnight. We were woken at 3.00 one Saturday morning by riotus sounds from the port – dogs barking, car alarms going off, people shouting and the numbing doof doof of House music. It's wild down there on weekends, although it's almost bucolic up in the hills.
There are a number of really good small hotels in Valpo now. We stayed at the Casa Higueras, a manor house from 1916 that has been carefully restored by architects Carlos Urquiza and Carlos Seisdedos, turning the gracious, dark-wooded family home into a 20-room hotel with a landscaped swimming pool, terrace restaurant and fabulous rooftop patio. Its five floors are built into the hillside with leafy views of the port. The same architects are responsible for the new Hotel 17, an ultra-modern ten-room hotel behind a preserved 1850s iron facade, built dizzyingly into a cliff above the port, with heart-stopping views from its six ocean-facing rooms. Manager Gonzalo Sousa is a journalist and historian who lived in Sydney and Noosa for a time, and says the hotel was named for the seventeen children the three Chilean owners have between them. The emphasis here is on personal service and flexibility (breakfast whenever you like, for instance.) While this is not such a big deal elsewhere in the world, in Chile boutique hotels (and five-star service) are relatively new concepts. Valpo is setting the pace.
Strolling around the streets near these two hotels can happily occupy a couple of days. They wind sinuously and you're never quite sure what you'll come across, whether it's a passage covered in murals, an old jail turned into a strangely-deserted modern art museum, a cascade of shacks falling into a gully, an interesting fashion boutique, a cute bakery, the wedding cake facade of a beautiful house or (as we did) a group of builders barbequing their lunch of pork cutlets in the street. There are art galleries showcasing some really good local artists as well as street stalls selling ponchos and alpaca knits. Valpo seems more cultured and stylish than Santiago, perhaps because so much interesting stuff is crammed into a relatively small neighbourhood. We came across a terrific fashion boutique, Mercado Moderno, which showcased the work of young local fashion and jewellery designers – and left toting a floral coat and some heavy copper jewellery. (Copper is Chile's major export.)
You won't have a problem finding somewhere good to eat. There are plenty of cheap bodegas down by the port, and some really excellent restaurants offering modern takes on Chilean cuisine and Pacific fusion up in the hills. It's mandatory to eat at Pasta e Vino, a hip café famous for its handmade pasta. We also loved Vinilo, which is housed in an atmospheric converted butcher's shop (the butcher's marble slab is now the bar.) Chef Gonzalo Lara serves up truly scrumptious and inventive takes on traditional Chilean cuisine, working wherever possible with machopo (indigenous) farmers. Gonzalo is quite a character and offers both cooking classes and a daily 'Anti-tour' of Valparaiso that he says uncovers wild places way off the tourist trail. We wish we'd known about it before we'd planned the trip. Next time. (Email gonzalolarachef@yahoo.es)
There are dozens of charming cafes, including the shabby chic Café del Jardin, but don't order coffee. It's almost impossible to find good coffee, even OK coffee in Valpo – or all of Chile, I suspect. Happily, we stumbled across the Melbourne Café on the Plaza Sotomayor down by the port. Owners Daniel Fellandler and Jorge Fajardo come from the Valpo region and knew each other at school, but they met up again in Melbourne when both were there in 2007, Daniel working for a Chilean wine importer and Jorge there while his wife was studying at university. Back in Valpo, they lamented the lack of good coffee in Chile and so set up a modest little café specialising in coffee the way it is made in Melbourne. I venture to say it is the best coffee in Chile, and Australians are welcomed with open arms.