Stopping over in Dubai
Is shopping the new Arabian Adventure?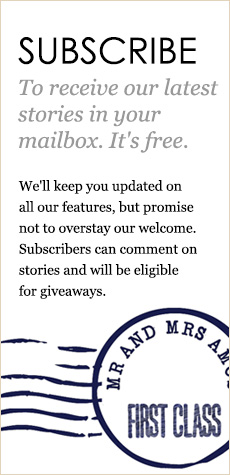 I'm just a tiny bit shocked
when Mr Amos, who is the world's greatest mall-phobic, tells me he is eager to visit the Dubai Mall. We've arrived on the inaugural flight to Dubai of Australia's Qantas Airways and we've spent two days celebrating hard Qantas's important new relationship with the UAE's Emirates. I'm trying to work out something authentic we can do – falconing perhaps? – when Mr Amos decrees, 'The new Arabian Adventure is shopping.'
And I think he's right. It's a bit difficult to find much that's traditional in a country that was only federated in 1971. I'd been to Dubai before, demanding to see the 'old' town, and I'd already walked those few streets, which are picturesque but disturbingly devoid of street life, like the deserted backlot to some Hollywood Biblical epic.
On that trip, I'd enjoyed the short wooden ferry ride across the Dubai Creek to the Gold Souq, which is fun if you're in the market for a 63 kg 21-carat gold ring or even a simple gold chain that is guaranteed genuine ('No worry, as you are in Dubai' said the guide confidently.) But I'd been forced indoors by an enervating heat – and spent the rest of that visit wandering around in the cool, under the 19-storey high stained glass pyramid that hovers over the Wafi City Mall, which was attached to my Egyptian-themed hotel, Raffles of Dubai.
Only Walt Disney at his most visionary might have dreamed up Dubai and even then he would not have thought of the malls. Like Shanghai, the city seems constructed by a giant's Meccano set, with buildings shaped like toasters and clock towers and many variations of sails, but unlike Shanghai there's no there there, few streets to walk to absorb the local culture, sample street food, rub shoulders with noisy humanity.
The noisy humanity can be found in bars, where the city's large expat communities gather. The more quietly restrained humanity can be found in the malls.
The truth is, the authentic experience for locals is the malls. Although shopping for nice things is a kind of moral imperative here, the malls are far from merely shopping arcades, but fun parks for kids and adults, with indoor ski slopes, ice-skating rinks, aquariums, gymnasiums, indoor skydiving, and more than enough cafés and restaurants to satisfy the choosiest Kaffee Klatsch.   Outside, the heat is searing and that air is dusty from the sand kicked up from so many construction sites, but inside the mall it's cool and pristine and you can get almost anything you want, aided by friendly information kiosks and, in the case of the Dubai Mall, a helpful app.
Dubai's new metro system links the malls, so you can travel in the efficient cool of the monorail trains, the stations hunched in the sand like giant crustaceans. If you're staying in Dubai's new 'Old Town' which, keeping with the program, is a copy of Marrakech, or any of the hotels that cluster around Dubai's Dancing Fountain, such as the Palace Downtown, you can walk to the Dubai Mall, the world's largest in terms of land size, and which boasts a wopping 1200 retail outlets.
This is a good option if you have children with you, whom you can occupy with ice-skating, the cinema, the rides at Sega Republic or in the massive aquarium, where sharks swim around their heads.  There's a whole children's world on level two, with an Aladdin's cave, old-fashioned carousel and enough bright shiny things to have them gawking and comatose by early bedtime. If not, you can make them dizzy with a ride to see the sunset from the top of the Burj Khalifa, the world's tallest building.
We found plenty of bright, shiny things for adults too. The fashion stores are organised by themes, from 'denim district' to 'fashion walk', where all the high-end brands cluster. The fashion walk is beautiful, built around a central atrium strung with thousands of fluttering butterflies constructed from white feathers and paper. The luxury fashion brands respond to the challenge by going all-out with their most glittering window displays.
There's a certain blandness about so many indistinguishable luxury watch stores and I'd prefer a real souk to the modern version contained here, but the bronze kneeling camels are fun to sit on once you've done the circuit a couple of times.
The Shoe District is full of weirdly impractical, absurdly costly objects for your feet. Some of them looked like props from Alien.  But I glimpsed plenty of shoes like these on the feet of women otherwise covered in black abayas. The mind absolutely boggles at the sort of fashion parades they must have once they are home.
The cafés are very convivial. Emerati women browse in groups and then compare their purchases over coffee. Melbourne café Brunetti is very popular, offering sticky Italian cakes to suit Arabic sweet teeth.
It was interesting to note that there were many men who accompanied their wives in a turn around the mall, sometimes pushing a fashionably tank-size pram, and carrying thick cardboard shopping bags plastered with the logos of men's brands.  Mr Amos bought a pair of what he calls 'formal Birkies' (black leather Birkenstocks) – this is, after all, a good place for sandals.
If one can't afford all the beautiful things one desires, it's necessary to assume an attitude of benign blankness, otherwise the Dubai Mall might make one resentful.  Gliding over the marble paths and past the soothing fountains in the perfectly controlled mall temperature is quite therapeutic if you rise above the need to own things.
The Dubai Mall is open until 10 pm and on Thursday to Sunday until midnight. On Sunday mornings at 7.30 am there's a mall walk where you can score a free breakfast and T-shirt. We went at 10 am when the mall had just opened and enjoyed two hours of window-shopping with few other people around. It gets busy from lunchtime.
A plan to double visitor numbers to Dubai by 2020 has just been approved by the Dubai government. With Qantas now diverting its iconic QF1 Kangaroo Route through Dubai and Emirates bringing more Europeans through Dubai to Australasia, it seems as if Dubai is set to become the Mecca of stopovers.
Where to stay?
On this trip, we stayed in two dramatically different kinds of hotels. The first was the new JW Marriott Marquis Dubai, currently, at 1165 feet and 72 storeys, the world's tallest hotel. The hotel's management is trying hard – with glamorous restaurant options, a vast new spa and the most expansive breakfast buffet we've seen yet. The advantage of fantastic views from the high-floor rooms was rather lost on us. Mr Amos is fearless but I am scared of heights, so we stayed on floor 7. The hotel exists in what is currently a no-man's-land of construction sites, but it's not far to the Mall of the Emirates (which has an indoor ski slope) by taxi.
We recommend the Park Hyatt if you're looking for an oasis away from the soaring towers of downtown. It's only 15 minutes drive from the airport, adjacent to the Dubai Creek Golf and Yacht Club. You're on the other side of the Creek, distant from the spires of Burj Khalifa, and overlooking a marina full of handsome boats. It's more resort than hotel, which we liked just fine, and set in lush gardens of tumbling bougainvillea, with a pleasant palm-lined pool area occupied, when we there, by families seeking respite from the European winter. There are several restaurant options, including the excellent Traiteur, Time Out Dubai's Restaurant of the Year. The beautiful Amara Spa is worth the trip alone – its outdoor courtyard relaxation area is superb under a clear night sky. There's even a mall across the road, which links to the city's other malls by metro.
Your mall awaits.