Shanghai Seduction
24 hours in China's sexiest city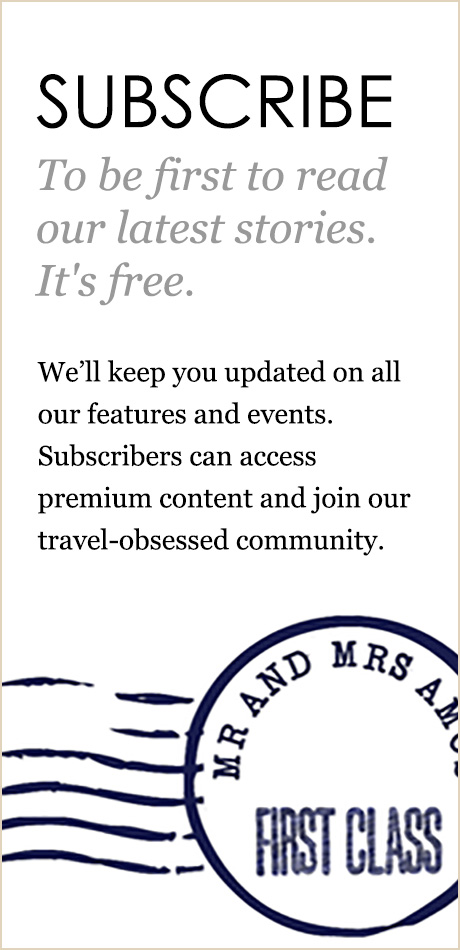 The skyscrapers of Pudong
and the glamorous, international restaurants and hotels are symbols of the modern city but it's down at street level, in the avenues and lanes of old neighbourhoods which have survived the wrecker's ball, that Shanghai is at her most human and seductive.
On the surface this city of neon and expensive shopping malls seems frenetic and crazed but take time out to walk the French Concession or the less known Hongkou district across the Garden Bridge and you'll find the pace slower, the lanes and street life fascinating.
The Shanghainese are exceptionally friendly and won't mind you stopping by their lane houses to say hello. But be quick: while much of it is has heritage listing, other lovely old neighbourhoods are being demolished at a frightening pace.
7AM
Shanghai is a wonderful walking city with a surprising number of beautiful parks. Join the locals in an early start to the day at Fuxing Park in the old French Concession, a living lounge room where Shanghainese dance, play cards, practice tai chi, hug trees and take their dogs and birds for a walk. Everything is communal, so no one will mind if you join in. 105 Fuxing Zhong Road
8 AM
One of the great joys of Shanghai is its street food and breakfast is the perfect time to sample the city's specialities from one of the carts or little holes-in-the-wall that dot the French Concession. Beyond laolongbao, the famous soup dumplings, you'll be tempted by jianbing guozi, big rounds of folded, stuffed pancake, cifan tuan, hand-rolled rice filled with pork and pickled vegetable, da bing, flaky bread, and guotie or pot-sticker dumplings. If you're on a schedule, take a taxi to Xiangyang Lu near Changi Lu for a high concentration of stalls.
9 AM
Looking to have something specially tailored? Head out early for the South Bund Fabric Market when it's relatively quiet. The prices were a little higher than they once were, but Shanghai's tailors can still cut some mean jackets and they can do it with dazzling speed. (Add an extra day in case there are alterations.) Three levels of shops give a confusing array of makers and options from traditional chi pao to cashmere coats and pinstripe shirts. As Shanghai 'style' is limited, it works best if you've brought along something to copy. And do bargain. 399 Lujiabang Lu
10AM
The best way to see Shanghai is from the sidecar of a vintage motorbike. Shanghai Insiders will tailor a tour to suit your interests, whether it's Shanghai's markets or a visit to less well-known sites such as 1933, a remarkable old slaughterhouse built in art deco style. Expats who have lived in the city for more than three years conduct the tours, which last 1 to 4 hours; each vehicle takes up two people, one riding with the driver, the other in the sidecar. Most popular is a whirl along the gorgeous plane tree-lined streets of the French Concession. It's the most fun you'll have on three wheels.
12.30 PM
Time for lunch. Lost Heaven is a perennially popular, consistent restaurant in a quiet, elegant French Concession street which serves fabulous, reasonably-priced Yunnan cuisine in a charming, rustic space. There's a newer branch on the Bund but the original is best. Recline on day beds in the downstairs bar at night. Yunnan cuisine is spicy: don't miss the wild vegetable cakes to start. Lunch: 11.30-13.30 38 Gaoyou Lu
Unlike the rebuilt houses of the Xiantandi district, people still live here: there's washing strung across the street.
2PM
If you find Shanghai's sparkling new malls full of international brands mind-numbing, catch a cab and to Tianzifang, a network of lane houses off Taikang Lu that have been converted into small boutiques, galleries, cafes and ice cream stalls. Yes, it's commercial but it's full of young locals, especially on weekends. Unlike the rebuilt houses of the Xiantandi district, people still live here: there's washing strung across the street. Wander the lanes selling Shanghai Girl cosmetics and silk scarves you'll stumble on some less cutesy shops, such as the sophisticated, minimalist Urban Tribe. If contemporary art is your thing, detour to the private Yuz Museum in the West Bund, which is spectacularly housed in an old hangar of Longhua Airport.
3.30PM
Step inside a Concession-era mansion with some racy history at Maison L'Hui, the former residence of 'Big Ears' Du, Shanghai's most notorious gangster during the 1920s and 1930s, famous for wearing a necklace of monkey heads. It's now a very grand Cantonese restaurant with white-gloved waiters, but formal afternoon tea is good value, as is the seven-course lunch. Du Yuesheng had dozens of concubines and four wives and ran both the Concession's opium trade and the government Opium Suppression Bureau. Luckily, the walls don't talk. Afternoon tea: 14.00-16.30. 168 Julu Road.
5.30 PM
Time to get lofty and see why Shanghai's neon skyline is such a trip. Sir Elly's terrace bar occupies the 14th floor of the Peninsula Hotel on the Bund and has the best position in the city, with 270-degree views of the lightshow on Pudong, illuminated ferries on the Huangpu River and the Garden Bridge across Suzhou Creek. Tables start filling up at this hour to catch the sunset. It's a splurge (martinis wills set you back CNY220) but it's also the best seat in town. 32 Zhongshan East 1st Road
7.30 PM
When Melbourne-born restaurateur Michelle Garnaut opens a new space it's big news. Her sexy restaurant and bar, Glam, is the hottest place to hang. Tucked behind Garnaut's legendary restaurant M on the Bund, the striking silver and cobalt Glam has big windows overlooking the Bund and a menu of small plates complemented by a large offering of wines by the glass. Like M, it's as much a cultural salon as a place to to eat and drink.
11PM
After the glamour of the Bund, time for a nightcap at one of Shanghai's best cocktail bars, El Coctel, identifiable only by a cocktail shaker set into a doorway. Up a flight of stairs, it has three cosy rooms but the best spot is a seat at the long bar where the personable barmen whip up carefully crafted concoctions with entertaining flair. 2/F 47 Yongfu Lu.
STAY
The PuLI Hotel and Spa in JingAn is billed as an "urban resort", a perfect description for this contemporary Chinoise-style luxury hotel with Shanghai's most beautiful indoor pool and an Anantara spa occupying an upper floor. Cool, tranquil and very, very chic, it's a refuge from the chaotic city, and yet it's situated on the border of Shanghai's most beguiling neighbourhood, the French Concession. thepuli.com