SHABBY CHICA
Bellavista is Santiago's bohemian barrio.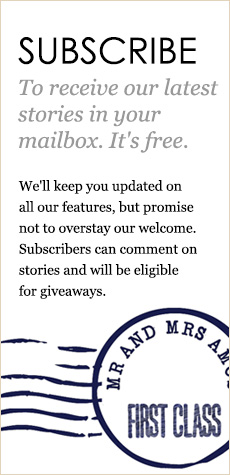 ALTHOUGH SECURELY ATTACHED
to the west coast of South America, not withstanding the regular heart-stopping earthquakes that threaten to shake it from its moorings, Chile is more like an island than part of a continent. In the north it is separated from Peru by the harsh Atacama desert and in the south it reaches almost to the Antarctic. The west coast is defined by the Pacific Ocean, while in the east the massive Andes mountains protect it from Argentina.
Santiago, its capital, is a city that has been built and rebuilt many times due to earthquakes, marauding Spanish conquistidors and violent civil and inter-American wars. It's a wonder it's still standing. In fact, these days it's a sprawling city of seven million with dense clusters of high-rise towers at one end and vast flats of low tin-roofed houses and shacks at the other, circumvented by the Rio Mapocho which, in dry season, is not much more than a concrete drain. The Andes mountains rise above it majestically, to be sure, but they rather thuggishly create a smog that casts a brown poncho of pollution over the city even on the loveliest summer days.
Not having the spirit of Buenos Aires or Rio, it's not instantly thrilling, but it's less frantic than those cities and the wealthier barrios are leafy and pleasant like Melbourne or Beverley Hills. The city founders planted swathes of it with parks and gardens, twenty-five in total, to mitigate against the pollution. To uncover its charms, the trick is not to try to experience the whole city but instead to stay in a barrio with character and explore that neighbourhood on foot.
We suggest the bohemian Bellavista neighbourhood, a pretty urbane enclave of gaily painted old villas, many turned into cafes, bars, nightclubs – a smaller version of the vibrant Palermo Soho in Buenos Aires. There's still a good deal that's shabby about Bellavista but it nestles underneath the lovely Cerro San Cristobal, a small hill that's actually part of the Andes, which gives the barrio an almost countrified air.
The wonderful Chilean poet and diplomat Pablo Neruda chose to build a secret hideaway here for his mistress (later wife) Matilde and lived there from the 1950s until his death in 1973, just after the dictator Pinochet, who ruled until 1989, seized power. (Matilde insisted Neruda died of a broken heart.) He named the house La Chascona after her messy hair and there's something of the messy beauty about the whole of Bellavista, with its cobblestoned streets, dilapidated buildings and crazy murals.
The Patio Bellavista at the barrio's centre is a touristy development of restaurants, pubs, bars and shops selling quite good knits, crafts and jewellery but it does seem to be populated mostly by locals. The main street, Constitución, is the chicest. The further you go from this, the more sinister the pavements become. There's a street of 'beer' which is mostly bars, then a street of nightclubs and karaoke dives and then, very possibly, a few streets that you may not want to walk at night. We didn't find any sensational food – the Chileans having a culinary love affair with cheese on everything, including seafood – but the one great national dish, ceviche, was fresh and cheap at the modern Cebechería Constitución and the locals crowd into Galindo for hearty, inexpensive Chilean stews and grilled meat.
The most significant event for Bellavista's revival was the opening of The Aubrey, Santiago's first boutique hotel, in 2010. Australian and British owners Mark Cigana and Will Martin restored and modernised a beautiful 1927 mansion, turning it into a 15-guestroom hotel and retaining the original wood wainscotting and polished parquetry floors, and dramatising it with stylish modern furniture and rich details such as copper light fittings. They added some contemporary luxuries such as a courtyard patio cooled by natural waterfalls from the Cerro San Cristobel, a heated outdoor pool with hydro massage beds, a piano bar and a restaurant, The Dining Room, serving some of the better international cuisine available in the city.
In the best tradition of small hotels, we found the service personalised and extremely helpful – these people know their 'hood. Bicycles are available for forays into the shady streets and the fashiony Lastarria neighbourhood, dotted with boutiques of local independent designers, is a pleasant stroll away. The old funicular railway that takes you to the top of San Cristobel is next door and La Chascona, which has a lovely outdoor café, is just around the corner (an English-speaking tour is highly recommended.) Or perhaps you can hitch a ride on one of the poor llamas that are sometimes tethered on street corners for tourists to pat.
Potential visitors from the Asia/Pacific should know that Qantas operates three return non-stop return services between Sydney and Santiago each week, providing the opportunity for passengers to connect to other destinations in South America through oneworld partner LAN's extensive regional network. Flying time to Santiago is an easy 13 hours with slightly longer flight times on the return. LAN also connects to North America and Europe via numerous cities.