Serene Kingdom
Has Cambodia at last found good karma?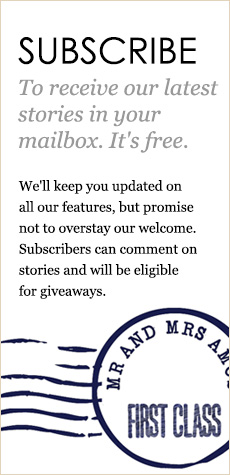 As they stroll
through the gardens of Wat Ounalom, Phnom Penh's most important Buddhist temple, bare foot young men hold armfuls of saffron fabric. Each will swathe themselves in saffron, marking the beginning of a year of contemplation, as they undertake life as a Buddhist monk. A requisite of the state, the year-long internment pays reverence to the kingdom, to Buddha and to one's family.
The mandatory stint, which, focuses on mindfulness and selflessness, is credited with having had an immense impact on the psychology of the people of this once war ravaged land. Locals attest that it has increased familial stability and, is partly responsible for the contagious optimism of the people.
In the colonial grandeur of Raffles Hotel Le Royal in Phnom Penh, monks and business men alike sip on stem ginger iced tea in the lobby. The hotel, designed by French architect Ernest Hebrard opened in 1929. The building survived the scourge of the Khmer Rouge in the 1970s and was faithfully restored in 2002. Retaining its original charm, towering colonnades, wide dark teak staircases, billowing voile curtains, and the witty decoration of the Elephant Bar, where more than 1,000 elephants grace the frescoes and soft furnishings of the city's most famous watering hole.
Across the street, sits the American Embassy, and around the corner, the imposing Phsar Thmei (central market). Under its soaring art-deco dome, women hawk slices of tropical fruit (dipped in chili and sea salt), fashion lotus flowers into posies, and polish silver jewelry and trinkets.
After a morning of haggling, the heat rises and Raffles remains a welcome retreat. Gracious staff direct interested guests poolside where the hotel's Phnom Penh-born, Executive Sous Chef, Van Sarean is demonstrating a menu of Royal Khmer cuisine.
"Khmer cuisine is the basis of most cuisines in this region," he insists. Sarean artfully instructs how to make a Khmer banana flower salad. "This dish originated in Cambodia, our neighbours Thailand and Vietnam claim that they invented it." The main course is Cambodia's national dish, amok, a red coconut curry. Pounding shallots, garlic, lemongrass, galangal, turmeric, chillies and lime leaves into a paste, Sarean invites us to add fish sauce, coconut cream, an egg and finally pieces of freshwater lobster. The fragrant mixture is then steamed in a coconut shell and 20-minutes later is returned to us as our lunch.
Jackie Kennedy's visit to Raffles Phnom Penh inspired the creation of The Femme Fatale, a blushing cocktail.
The hotel serves Royal Khmer cuisine and French food in its Restaurant Le Royal. Jackie Kennedy dined here as the guest of Cambodian King Sihanouk in 1967, en route to visit Ankor Wat. Photographs of the King glancing adoringly at Mrs Kennedy, line the walls of the restaurant's lobby. Knowing the former-first lady was a fan of a pre-dinner tipple – Jackie famously turned tradition on its head during her reign by instructing White House staff to serve cocktails, rather than fruit punch as the aperitif at official dinners – her visit to Raffles Phnom Penh inspired the creation of The Femme Fatale, a blushing cocktail comprised of Tattinger Champagne, Crème de Fraise (strawberry liqueur) and a dash of cognac.
During lunch at Malis restaurant the next day, Alain 'Papa' Darc, is at a neighbouring table, enjoying a glass of cognac. The 12th-generation French-born chef has lived in Phnom Penh for eight years. He followed his son Arnaud, a financier who had met, and teamed up with, third-generation local chef, Luu Meng to open Malis, now considered the country's finest Khmer restaurant.
Darc was awed by his first culinary experiences in Cambodia. "In my opinion it is the best food in Asia," he says. "Thai is too spicy, Vietnamese too sweet. Here you find 50 kinds of herbs, garlic, root vegetables, it's reminiscent of European cuisines, not Asian." Meng agrees. "We had 100 years of French influence in Cambodia. French culture and, particularly, their gastronomic way of life has been a key influence in the development of Cambodian cuisine," he says. "35 years ago we hardly had electricity, it's only in the last 10 years or so that we have become a culture with our own cuisine."
The influence is evident in the dishes Meng presents. A clear fish soup, Sam lor Machu Trolage, with champignons and paper-thin slivers of bamboo shoot, is delicately spiced with sa-om (a fine leaf citrus flavoured herb particular to Cambodia) and slices of green chili. An entree of beef carpaccio is rolled and stuffed with lemongrass, long mint and shallots; frogs legs have been sautéed in garlic and a goose egg custard follows. The famous amok, arrives in a banana leaf which has been fashioned into a basket with the help of a couple of toothpicks, and jasmine rice has been wrapped and steamed in a giant lotus leaf. Dessert is a pretty pannacotta infused with jasmine and served with a ginger syrup.
A short walk from Malis brings us to 240 Street, Phnom Penh's most chic shopping area. Lined with cafes and villas housing clothing boutiques, homeware collectives and Bliss Day Spa, the parlour of choice with ex-pats. A few doors down, Christine Gauthier is hard at work in her shop cum studio, Waterlily. "I came to Phnom Penh for love," she says. Having opened her doors in 2002, Gauthier spends her days hand making jewelry and accessories from resin, fabrics and vintage buttons.
At then end of the street lies the main port of the Tonle Sap river, a tributary of The Mekong and the point of departure for Heritage Line's cruising river ship, The Jahan. The 26-berth luxury vessel travels to rarely seen villages on the banks of the river system.
Each berth features hand painted detailing, soft furnishings in vibrant raw silks, a sitting area, floor to ceiling windows and a private balcony complete with wicker recliners, perfect for sundowners or reading. Plenty of reading also takes place on the top deck, where an open air bar, lounge areas and poolside sun beds afford views of both sides of the river bank.
We float past banana plantations, papaya and mango trees heavy with fruit and fishermen slinging huge nets from the water's edge.
The Jahan moves steadily, and with remarkable speed when necessary. As the sun rises the next morning, Solida is teaching Tai Chi on the front deck as we float past banana plantations, papaya and mango trees heavy with fruit and fishermen slinging huge nets from the water's edge eager to garner the day's catch.
As the ship pulls in to dock at the village of Kampong Tralach, 50-kilometres north of the capital, children sit on the bank folding palm fronds into bracelets and lotus flowers into rings, gifts for disembarking passengers. A cart pulled by oxen drives us to town. "If you don't like the driver, tip the ox," says Khim Rithy, our guide, who grew up in a small town on the Mekong.
Arriving at the village, the Buddhist temple is the centre of life. Inside, the walls are a riot of colour depicting Buddha reclining beside the river, lotus flowers and children surround him. Just beyond the temple grounds, families have set up a make shift market selling silverware. They offer us intricately carved spoons, tiny sliver keepsake boxes which take the form of mangosteens and pumpkins, and sturdy silver cuffs and bangles.
Over the next four days we visit several villages, Khim Rithy at our side with his expert narration on each excursion. We have plenty of time to ourselves, to talk to locals and to wander off the tourist path.
At Kampong Chhnang, we board a san pan and visit a floating village where 90 percent of people work as fishermen and live in houses over the water. A bare chested fisherman lazes in a hammock, his wife, dressed in a cardigan in the searing 33 degree heat, tends pots of marigolds. A fishing net strung across the front door, acts as a baby gate to keep precious little ones out of the water.
Heading further north along the Mekong, we arrive at 8th-Century temple complex, and village, of Wat Hanchey. A ten-minute walk on an ancient path, takes us past lotus ponds and through thick jungle bordered by towering teak trees with leaves the size of dinner plates. At the top, colourful pagodas greet us, and kids playing games, it is school holidays.
The village's unique position, 500-meters above the waterline, affords a view of the river system – seemingly endless jungle, snaking streams, skies that never end and  a heat haze creating a mist in the distance. The landscape is dotted with pagodas painted magenta and duck egg blue, accented with gold, they rise out of thick jungle, hinting at life, and a community, below.
A tower of baby unopened buds sits on the coffee table, and on my verandah, delicately folded pink and cream lotus flowers float in a bowl.
At the local market teenage girls are only too happy to share the finer points of enjoying, Pong Tear Konn, boiled duck eggs with baby hatchlings under the shell, their afternoon tea. First crack the egg, scoop out the hatchling with a teaspoon, season the spoonful with palm vinegar, sea salt, chilli, local black pepper and eat, just like a googy egg. Back onboard, a iced jasmine tea serves as our afternoon tea.
In the morning it is on to Siem Reap, the modern, but as yet low-rise, city that surrounds Angkor Wat. Wide boulevards are lined with manicured parks, including Raffles Grand Hotel d'Angkor's 15-acre garden in the centre of the city.
Like its sister hotel in Phnom Penh, it was designed by Ernest Hebrard, in French Colonial style and opened in 1932. The 119-room property is built around a central courtyard, the star of which is its vast square shaped pool lined by private villas. "This area was once an elephant parking lot," says Janet Chan, Raffles, Assistant Director of Sales as she leads me to my room.
When we arrive, lotus flowers are everywhere. A tower of baby unopened buds sits on the coffee table, and on my verandah, delicately folded pink and cream lotus flowers float in a bowl.
The next day's excursion to Angkor Wat begins early. The road leading to the temples is a sea of tuk tuks, motorbikes and minibuses, pushbikes weave between them. "Everyone would have arrived here by elephant once upon a time," says KhimSien, our newly appointed local guide.
Crossing the moat, we arrive in the grounds and walk through a forest of ancient kralang and eang trees (an ancient gum) to the crumbling temple gates. Turning a corner, the path leads to the grand main temple. Found in 1860 by the French, Angkor Wat was constructed in the 12th Century, a Hindu homage to the god Vishnu. The main temple complex took some 37-years to build with 6,000 people working on the structures, carving and lugging stone – light green, grey and pink sandstones, some of which holds tiny mica crystals which glisten in the sun at dawn and dusk.
Scores of visitors climb the stairs to the four levels of the temple. The smell of incense floats through small chambers and along, hallways decorated with floor to ceiling bas-relief friezes depicting Hindu myths. Open air windows afford vingnettes across the temple grounds.
At nearby Tra Phrom, most famous for its staring role in the film Lara Croft Tomb Raider, we are, almost, the only visitors. "The charm of each temple is quite different," says KhimSien. The most serene of the temples, Tra Phrom is covered in a patina of moss which ranges from sage and grey to luminous jade and phosphorescence green. The temple has been all but enveloped by forest, cemented into position by giant fig trees that hug the ancient stone walls.
There is a sense of peace at Tra Phrom, that embodies the Cambodian spirit, a serenity that perhaps is only afforded to those who have long suffered through negative karma. A palpable optimism – mindful, peaceful, thankful.
Carli Ratcliff and Tony Amos were the guests of Raffles hotels and Trails of Indochina.