A Civilised Wilderness
Architect Geoffrey Bawa's Sri Lankan paradise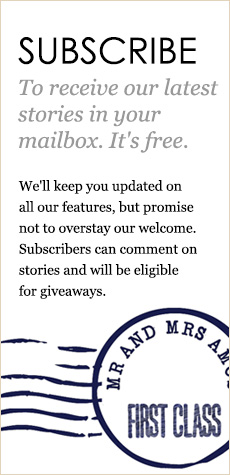 Geoffrey Bawa looms tall
in modern architecture (quite literally – he was reportedly 2.13 metres in height) . The Ceylon-born architect (1919-2003) was the father of Tropical Modernism, an architectural style featuring open plan houses that blend modern and traditional elements, and fuse the indoors and outdoors in easy-living, seamless ways. This style of housing is so ubiquitous in Asia and Oceania that seems not to be a style at all.
After studying at Cambridge University in the early 1950s, Bawa returned to Sri Lanka in 1957 at the age of 38 to take over the architecture business of his mentor HH Reid. Along with textile artist Ena de Silva, designer Barbara Sansoni and artist Laki Senanayaki, who all were influenced by indigenous materials and crafts, Bawa was responsible for the post-colonial renaissance of culture in Sri Lanka. His work and its influences can be found in India, Fiji, Pakistan, Singapore, Japan and Bali, where he was invited in 1973 by the Australian artist Donald Friend to collaborate on several projects.
Happily for the visitor to Sri Lanka, a significant amount of his work still stands there and much of it can be visited. In fact, one of the best ways to see the country is to follow a kind of Geoffrey Bawa 'trail' from property to property. Many of his buildings were and remain hotels, such as the Jetwing Lighthouse in Galle, the rather brutalist Heritance Kandalama near Sigirya Rock, which, vine-covered, looms out of the jungle like the hospital time forgot, and the luxurious six-room The Last House, a boutique hotel on the beach at Tangalle.
Of the many properties on the Bawa trail, Bawa's painstakingly created garden, Lunuganga, between Colombo and Galle, provides the most soulful experience. Bawa bought the 25-acre former rubber plantation in 1948, with the plan to build a garden inspired by the Italian Renaissance gardens he so admired on his journeys to Europe as a younger man. A small bungalow existed on the property and Bawa set to work extending it by adding a verandah and courtyard. Gradually more housing was added, as were terraces, pavilions, lily ponds and a sculpture courtyard.
It became a kind of laboratory for his ideas about architecture and for his passionate pursuit of beauty. He wanted to create a 'civilised wilderness' that had some of the formality of classical gardens while retaining the wildness of the jungle. Over fifty years he tinkered with it, creating a place of great tranquility, with witty touches such as neoclassical sculptures hidden in surprising places. He was progressive in his interest in sustainability and the use of natural vegetation.
Sri Lankan author Michael Ondaatje says of Lunuganga, "It is in every way a life work, and the garden there a clock wound around mortality….You discover you wish to be at one location at noon, another at twilight, some when you are young, others that you will appreciate later in life. It is a complex and also a subtle place, so subtle that there is the famous story about the visiting guest who said, looking over the landscape, 'But Mr. Bawa – wouldn't this be a lovely place to turn into a garden?' It was, said Geoffrey Bawa, the best compliment he ever got."
Lunuganga can be visited from 15 November to 30 April each year. It's a short drive from coastal village Bentota. Visitors may also stay on the property, in one of four bedrooms in the Plantation House or in a two-bedroom studio on the edge of a cinnamon forest. And you can, if you have the wherewithal, hire the entire property for maximum seclusion. More information here.
We visited Lunuganga in January 2011 and Mr Amos, who loves a wild garden, took the the images featured in the slideshow above.