Lost Tribeca
A local landmark before a famous chef moved in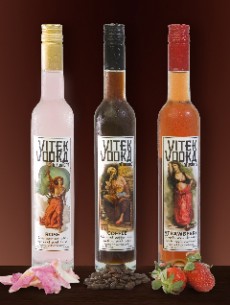 The handsome
red brick building on the corner of Hudson and Duane Streets in Tribeca is now occupied by David Bouley's gastronomic empire  but back in the 1990s and long before it was the home of the Mohawk Electric Supply Company. Mr. Amos had his eye on it since we moved into the neighbourhood in 1995 – finally he talked owner Lou into allowing him access to shoot locations inside for Singapore Vogue (another lost thing) before Lou retired and sold the building in 1996.
The building's fine pressed tin ceilings, dating to 1910, were still intact but badly peeling – which made them especially beautiful in our eyes. The floors were crammed with boxes of electrical components, wiring and hand tools; fading pinups were stuck to the walls. Mr Amos returned and shot all the interiors before the building was emptied.
We're sad the layers of time are gone, but pleased we have the images as a reminder. 'What is always fantastic about spaces like this are the colours and textures they make themselves over time,' Mr Amos says.