Sweet Istanbul
Is this the world's most intoxicating city?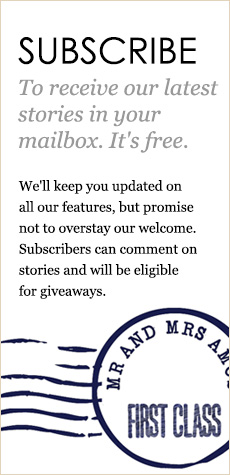 When I think of Istanbul
I think of the scrumptious baklavas they bake at the famous Bilgeoglu bakery in Kadiköy, on the Asian side of the city. The tender pastries, soaked in sugar syrup, and wrapped around pistachio paste or clotted cream, represent a family tradition that goes back generations, and are so demanding to make an apprentice will have to practice for six years before he is allowed to roll the filo dough.
Istanbul's layers, visual, cultural, religious, traditional and modern, are like baklava, so rich you risk indigestion. But it's precisely this chaotic juxtaposition of elements that makes Istanbul one of the most exciting and intoxicating places in the world.
In a passage that runs off Istanbul's main shopping promenade, Istiklal Avenue, there's a fashionable little store that sells T-shirts emblazoned with the message, Istanbul. They call it chaos. We call it home. You don't have to walk the densely crowded streets or get stuck on one of the abysmally clogged motor routes to understand that chaos is in Istanbul's DNA. The city's tumultuous history has left its disorderly stamp on every aspect of the metropolis, from the jumble of architectural styles that rise up along the banks of the Bosphorus and Marmara seas, on which it is situated, to the layers of different cultures and religious practices that have taken root over time and grown side by side.
Driving from the airport, the commotion of modern and ancient strikes you immediately. The highway is flanked by the graceful minarets of mosques, earthquake-ruined fortress walls, abandoned Ottoman mansions and tumbling down shanties sprouting up amid ugly forests of high-rise apartment buildings. "The remains of the glorious past are everywhere, no matter how neglected and hemmed in they are by concrete monstrosities," writes one of Istanbul's most famous sons, the Nobel Prize-winning author Orhan Pamuk. "The people of Istanbul simply carry on with their lives among the ruins."
The city sprawls across two continents and thousands of years of history, dating back to 660 BC when it was the eastern outpost of the Roman Empire. Positioned on the Silk Route, at the gateway to both the Bosphorus and Marmara seas, and linking the Black Sea to the Mediterranean, as well as Europe to Asia, it has always been a prized port to conquer. For centuries, it was known as Constantinople, after Emperor Constantine, until Sultan Mehmet II conquered it in 1453 and turned it into an Islamic caliphate.
Istanbul is fifth on the list of world cities with the most billionaires, behind Moscow, New York, London and Hong Kong.
The Ottomans ruled until as recently as 1922, when the Empire, weakened by losses in WWI, was overthrown by Turkey's first President, Atatürk, who set about Western-style reforms, including a change from Arabic script to Latin script.  The ancient, walled part of the city, which grew up on a peninsula along an inlet of the Bosphorus known as the Golden Horn was called "Stamboul", meaning "the city", and that name was adopted. While the majority of the population remains Sunni Muslim, it is mostly secular. Minority ethnic groups such as Kurds and Armenians blend in, although like everything else, it's layered with nuances.
The geography of a city of 14 million people that is spread up and down steep hills and across continents can seem intimidating. Tales of thieving taxi drivers, unsafe districts for women and an undercurrent of political unrest caused by the present government's lurch away from secularism towards Islamism make it seem even more daunting. The secular Turks I met expressed great anger towards Prime Minister Erdogan and his party, which boiled over in May 2013 with the demonstrations in Taksim Park. Now, there's a strong police presence wherever you go, but locals assure me any sporadic demonstrations since have been localised around Taksim. As for the taxi drivers, I thought they were rather dramatic, but all were courteous and we didn't get ripped off. I felt safer in Istanbul than I have done in many big urban centres.
Its history has been illustrious but it is also one of the great emerging cities of the 21st Century. Turkey has one of the world's fastest growing economies and Istanbul is fifth on the list of world cities with the most billionaires, behind Moscow, New York, London and Hong Kong.
Orhan Pamuk describes Istanbul as "an archipelago of neighbourhoods" and that's probably the best way to approach the city, by exploring the neighbourhood you find yourself in, then venturing to another, one at a time.
For anyone interested in design, the city is a dazzling collection of styles, from churches filled with exquisite Byzantine mosaics and mosques covered in an eruption of domes to ornate Ottoman palaces and some cutting edge interiors from talented contemporary architects and artists. In the Grand Bazaar and Spice Market your eyes can feast upon the textures of hand-loomed silk carpets, glazed ceramics, bins overflowing with fiery red ras el hanout spice mix or stacks of narli fitil lokum – long rolls of gleaming pomegranate reduction dotted with pistachios and cranberries. Yet at night you can sleep in a bed in a hotel that's as contemporary as anything Denmark has to offer and bar hop a nightlife that's as lively as Rio or New York.
It's astonishing how many beautiful buildings in the city stand neglected…fall to ruins
Istanbul is a total assault on the senses and it may have you reeling. The city is scented with smoky incense and salt water and, down by the sea, the pungent smells of kebabs cooking or spicy fish frying by the banks of the inlet known as the Golden Horn, where a delicious fish sandwich can be had for a few lira.
If you take (as you must) the famous ferry ride along the Bosphorus, the architectural layers of the city, from Roman fortresses to the glittering modern towers of new hotel and shopping mall developments, are exposed like an open mine, as the city rises steeply from the water on both sides.
Early Christian churches exist alongside the domes of over 3000 mosques, of which the 'Blue' Mosque and Hagia Sophia are the most famous. (Istanbul's population is predominantly Sunni Muslim, although they are mostly secular.) Beautiful abandoned yalis (timber houses) and summer palaces sit on the foreshore, while suburbs of ugly concrete apartment blocks nestle in the hills behind.
It's astonishing how many beautiful buildings in the city stand neglected. After Atatürk's revolution, Istanbul turned its back on anything to do with the Ottoman Empire and its traditions and left much that was beautiful from that time fall to ruins. According to designer Zeynep Keyman, who sells a collection of reinvented Ottoman toilet waters and finest traditional Turkish Delight from her wonderful little boutique, Lokum, this neglect is slowly being reversed.
She takes us to the House Hotel Bosphorus, which occupies a 19th Century Ottoman building at the foot of the Bosphorus Bridge at Ortaköy. In 2002, Canan Özdemir joined with two friends to debut Istanbul's contemporary House Café, which now has twelve branches.  Since then, the group has opened three beautiful hotels under the House Hotels brand, including this gorgeous seaside residence.
Canan's sister, Seyhan, is partner in the firm Autoban, which is responsible for the interiors of Canan's hotels and many other public spaces. Autoban's minimalist designs coexist with the ornate architecture of the city's past. 'The sisters were the first to have this vision,' Zeynep says. 'Before then, no one understood the idea of authenticity.' Following Canan's lead, more of the city's romantic historical buildings are being reclaimed. Another such building is the apartment block where Atatürk kept his secret mistress, Madame Corinne. It's now a charming boutique hotel, exquisitely restored.
We pass dozens of slaughterhouses, butcher boys covered head-to-toe in blood, frightened rams being dragged along by the horns
Perhaps the best example of Istanbul's complexities happens when we are staying in the Autoban-designed Witt Suites. One afternoon, we set out from hip hotel room in cosmopolitan Cihangir for a walking tour of Byzantine churches in a conservative Muslim neighbourhood of Vefa. As it happens, we have unintentionally arrived in Istanbul during the Muslim religious holiday Eid al-Adha, or Festival of the Sacrifice, when much of the city closes down for four days.
The festival celebrates Ibrahim's willingness to sacrifice his son Ishmael at God's command. The tradition is that each family slaughter a sheep or bull and distribute one third of the animal to the needy. Our walking tour takes us right into the centre of this traditional neighbourhood on the very day that sheep and cattle, herded into the city for slaughter in makeshift butcheries, are being sacrificed.
An estimated one hundred million animals are sacrificed throughout the Arab world during the festival and it feels as if all of them are being killed that afternoon in that one neighbourhood. We pass dozens of slaughterhouses, butcher boys covered head-to-toe in blood, frightened rams being dragged along by the horns or transported in wheelbarrows. The streets literally run with blood.
Secular Turkish friends are appalled that we have been shown this side of the city, unhappy that its 'medieval' side – of which they disapprove – is being displayed. But we're glad we have seen it. We have experienced the city's hip modernity and its most traditional religious celebration in one afternoon.
There's so much to love about Istanbul – the jewel-like pomegranates piled high on street carts, the feral cats that own the city and sleep in doorways and on car roofs, the fine woven towels and wooden clogs distributed in the hammams, the little red and white dishes that hold tea glasses, the old tram that runs in a loop on Istiklal Street, the marble washing fountains found outside many the mosques, the second hand bookshops and brocante shops of Çukurçuma that hold so many curious treasures, the small Islamic cemeteries tucked away behind iron railings, streets covered with grape vines in summer, carts of simit, the sesame covered loops of bread the locals eat for breakfast, old barber shops, the dilapidated houses of Italian district, the elegant mosaics of the 14th century Chora Church, the pointed minarets of mosques, glazed tiles, lace curtains in the windows of  the ferries, the sea-side terraces where people linger to sip tea, the symphony of fishing lines being cast from the Galata Bridge, the colourful cords of the shisha water pipes, the piles of Turkish Delight covered in dusty sugar beckoning from cafe windows.
Few people can resist Istanbul's sweetness, and they return for another taste.
STAY
Witt Suites
This modern 17-suite boutique hotel with interiors by Autoban is perfectly located in the bohemian Cihangir district, walking distance from the Istiklal shopping street and many charming cafes, restaurants and brocante shops. The spacious suites have excellent kitchen facilities and a simple but tasty continental breakfast is included. Rooms from $AUD 266. Reservations
House Hotels
The three stylish boutique hotels under the House brand are great places to stay, depending on where you'd like to be based. House Hotel Nistantasi is located in an upscale European neighbourhood where you can find the luxury brand boutiques; the beautiful House Hotel Bosphorus is a restoration of an old palace on the Bosphorus and the House Hotel Galatasaray is well positioned near all the main tourist attractions. Rooms from $AUD252, including breakfast. Reservations
The Ciragan Palace Kempinski Istanbul
This is the only hotel in Turkey housed in a former Ottoman Palace, set on magnificent lawns overlooking the Bosphorus. The hotel is not housed in the palace (unless you want to splurge like a rock star on one of the grand suites) but in a 1980s era extension. It's more resort than hotel, and boasts a magnificent swimming pool overlooking the sea. The breakfast is one of the most extravagant we've seen. The hotel has just opened a cafe entirely devoted to baklava. Rooms from €570, including breakfast. Reservations.
The Corinne
We stumbled across this wonderful, new, small hotel while roaming the arty Beyoglu neighbourhood. The 102 year-old apartment building was once the love nest of Turkey's first President, Atatürk, and his mistress Corinne, and more recently was a film studio churning out Turkish soaps. For such a beautifully restored and appointed hotel it's great value. From €149 including breakfast.  Reservations
Shangri-La Bosphorus
This glitzy new hotel built on the site of an old warehouse, offers all you can expect from the Shangri-la group – supremely comfortable interiors and excellent, formal service. But although it's brilliantly located on the Bosphorus and many rooms and suites have wonderful views, most of the public spaces strangely don't engage with the waterfront. Rooms from €400, bed and breakfast.  Reservations
Mama Shelter Istanbul
This fun and funky new hotel, from the flourishing Mama Shelter chain, is located right in the heart of the city, catering to everyone from singles to families, to leisure and business. The restaurant is a destination in itself. Great value. Double rooms from  €89. Reservations
TOUR
Culinary Backstreets
We highly recommend taking a walk with this brilliant tour operator. It's a great way to discover the local street food and markets.  Wander through different Istanbul neighbourhoods, learning about the best local cuisine on offer, in places you'd never find yourself. We advise you to go with an appetite – there are plenty of delicious morsels to sample. The worst looking holes in the wall often have the best food.  $US125 per person, including food, drink and tasty treats. Further details
Bosphorus ferry tour
It may be packed with tourists (many of them from elsewhere in Turkey) but this two-hour ferry ride along the Bosphorus coast is a fantastic experience and the best way to see the extraordinary mansions that line banks of the sea. Ferries leave frequently from Eminönü Pier and the trip costs a bargain 10 TRY per person.
VISIT
The Museum of Innocence
You'll probably visit all the famous museums like the Topkapi Palace but you mustn't miss this small, charming museum off Çukurçuma Street, which is famous for its old timber houses and antique stores. Nobel Prize-winning author Orhan Pamuk built this museum to illustrate his novel by the same name. You don't need to have read the book, although it's probably more illuminating if you have. The museum is housed in a small terrace and is full of fascinating ephemera gathered from 20th century Istanbul life. 25TRY admission. Further details
Cagaloglu Hamami
No visit to Istanbul is complete without a visit to traditional Turkish baths. This 300 year-old hammam in the Sultanahmet district was a gift to the city from Sultan Mehmet I and it is thought that King Edward VIII and Florence Nightingale have been among its famous visitors.  White marble domed steam room, men and women's quarters and a little café plus an odd little market in the entrance. Further details
Lokum Istanbul
This exquisite jewel box of a shop was established by local businesswoman Zeynep Keyman, who has a passion for the traditions of Turkish culture. The boutique sells varieties of authentic Turkish delight (lokum) as well as candles, toilet waters and fragrances, all presented in gorgeous Ottoman toile-de-jouy boxes, including one in the shape of a fez. Superb gifts, and worth the visit if you're in Kuruçesme or Ortaköy. Further details
Autoban
Seyan Özdemir and Sefer Çaglar have almost single-handedly introduced modern design to Turkey. This gallery, set in old rowhouses near the W Hotel, showcases their latest products, such as chairs and coffee tables, much of it gracing Istanbul's best hotels and bars. Further details
Antony Todd
Australian-born interior designer and event planner Antony Todd lives and works in both New York and Istanbul.  He's your go-to guy if you're planning a significant event in Istanbul or need advice on what furnishing and decorative treasures the city has to offer.  His showroom is open by appointment only. Further details
The Grand Bazaar
Everyone heads here and we visited with some trepidation. But we found the world's largest covered bazaar much less intimidating than we'd thought. Go with a sense of humour and no pressing need to buy and you'll have a great time. (We suggest you plan more than one trip.) Visit Ismael at Iznik Works for gorgeous, genuine ceramics (he'll tell you which are food safe), Osman in the Caravanserai for carpets and Tayfun at Dervis for beautiful textiles. Instructions are complicated, but they're well known, so ask anyone where their shops are. Open Monday to Saturday 9.00 –17.00.
DINE
Tugra
Wonderfully romantic, this grand restaurant in the Ciragan Palace has terraces overlooking the Bosphorus and features traditional Ottoman cuisine served with panache.  It is totally worth the splurge, even if you're not staying at the hotel. The rooms are beautiful and the food is delicious, worthy of a sultan. Reservations
Raika
Perched high above Taksim atop the Marmara Hotel, this glamorous modern restaurant serves classic and ethnic regional dishes with a twist. We loved the views across the glittering Bosphorus to the Asian side. Have a drink in the bar first so that you get the full 360˚panorama. Reservations
Karaköy Locantasi
This Turkish restaurant in a lively working class waterfront district is only a short walk from Galata Bridge. It's brasserie style, with striking blue glazed tiles on the walls. Excellent mezze and seafood dishes at reasonable prices for such an upscale atmosphere. Lokanta Maya next door is also highly recommended if this restaurant is busy (and it often is.) Reservations
TIP
The traffic in Istanbul is famously chaotic, but the public transport is very good, especially the trams and trains. The Istanbulkart can be bought at specially marked kiosks at major transportation hubs for 6 TL and then recharged whenever needed. If you do end up taking a taxi and getting stuck, at least the fares are extremely cheap by Australian standards.
FLY
Getting to Istanbul is remarkably fast with Etihad's service connecting in Abu Dhabi. From Abu Dhabi it's only a few hours flight to Istanbul. We flew Pearl Business Class in what must be the most stylish cabin the air, where you can snuggle under velour lined striped blankets on a lie-flat bed and tune into an extensive selection of movies and TV shows on a 15-inch screen. Etihad's in flight service is superb and we always look forward to a complimentary treatment at the Six Senses Spa in the Business Class Lounge at Abu Dhabi. Further information
Mr and Mrs Amos flew to istanbul courtesy of Etihad and stayed as guests of Witt Suites, Shangri-la Bosphorous, the Cirigan Palace Kempinski and House Hotels.