The gallery off Main Street
In a place you've never heard of, an undiscovered artist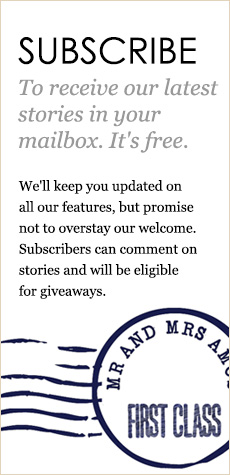 It's the only place
in the world called Ivoryton. The quiet Connecticut village was once the place where ivory was made into piano keys, but these days is most famous for the Ivoryton Playhouse, America's longest continually running summer stock theatre, where Katharine Hepburn made her debut. But there's something else to discover about Ivoryton: tucked away off Main Street is a shingled fibreglass factory-turned-gallery, the Erickson Davis Gallery, dedicated to the intriguing works of an unsung photographer and artist, Richard Davis.
Richard, born in 1937 in Buffalo New York and raised in Pittsburg, arrived in New York city in the mid-1960s, having taught art at the Akron Art Institute before it was closed down.  He drove his VW to NYC with his Fender guitar and $63 in his pocket. He soon found himself at the epicentre of the downtown music scene. His studio was located immediately behind the Fillmore East and many musicians made the trip across the roof to get into to his studio for portraits, most notably Jimi Hendrix.
He was also involved as Art Director and Cinematographer on a number of downtown indie films with subjects such as Taylor Mead and Edie Sedgwick. A close friend in the scene at Max's Kansas City was John Chamberlain, who was the subject of a magnificent portrait. In 1969 the magazine US Camera suggested all smart art directors get onto the work of this rising Superstar immediately.
He became a remarkably successful fashion photographer, with a busy studio near Union Square, but at heart was an artist. Eventually, in the early 1990s, he sold his studio and moved to Killingworth, Connecticut to concentrate on his photographs and painting. The big colonial house and barn proved too small for his massive output of work and that of his wife Pam, also a multi-media artist, so together they bought and renovated the old fibreglass factory in Ivoryton, installing a dark room, pottery studio, vast workshop, and turning the office space into home and gallery.
Mr Amos met Richard Davis in New York in 1985, when a mutual friend introduced him to Richard's agent. Mr Amos began work immediately as one of Richard's assistants on fashion shoots, the work was rigorous, demanding, "Richard's location trips were run like military maneuvers," he says. In the downtime of all their work together, the conversation was always about art and who had just seen what show, with Richard endlessly turning young Amos onto more artists he might find interesting and constantly challenging him on ways of seeing, thinking and working.
Mr Amos says, "He was my mentor, my best friend, one of the most difficult people I've known but whose generosity of spirit was ceaseless, along with his output of work. He always had his Rhodia notebooks that he was filling with notes, sketches and diagrams for work and at least five books on the go, from some theological treatise through to a joinery manual. He was an extreme stoic and romantic, who kept making art almost to his last breath."
Richard passed away in November 2012 leaving a legacy of fine works that are now on display and for sale at the Erickson Davis Gallery (by appointment). Do not expect to see straight photography or painting that can neatly be described as abstract, landscape or figurative.  His works often include paint, lead, gesso, lithography, photography and all kinds of material incorporated into the structure and surface. What appears on a cursory view simply as a painting or photograph, on closer inspection proves something altogether more complex, the labour and technical prowess in the work is always astounding. When you are drawn that close, what presents is sure to have you thinking.
Pam Erickson's ceramics and sculpture are shown alongside Richard's work. Our favourites include the beautiful 'Lizard Sheds' made from the scales of the family's pet iguana. Like much of what is here, something strange and wonderful has been conjured up in the most bucolic of places.
If you'd like to make a weekend of it, the Copper Beech Inn on Main Street is a charming B&B with an excellent brasserie. Nearby Essex township is one of America's prettiest coastal towns. Fall is particularly gorgeous in this part of the world. In summer, a visit to the Ivoryton Playhouse is a must.
Richard Davis images copyright Erickson Davis Gallery