Budapest Fest
The Hungarian capital rivals Vienna for scrumptiousness.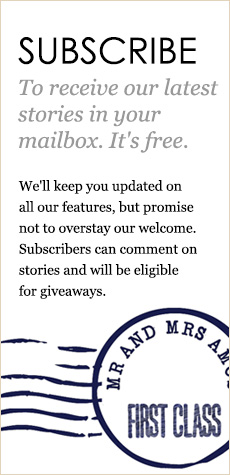 WHY BUDAPEST ?
When the words "café" and Europe" are paired the immediate response is usually "Vienna." And yet nearby Budapest, 282 kilometres downstream, and once the joint seat of the powerful Austro-Hungarian Empire, was famous in the early 20th Century for a café culture second to none. The intensely intellectual and argumentative Hungarians loved nothing better than to gather over coffee for hours – and indulge a collective sweet tooth. In fact, in 1894, when the hyper-baroque New York Café opened its doors, it is said that the dramatist Ferenc Molnâr was so taken with it, he stole the keys and tossed them in the Danube so that the café would never close.
Perhaps Hungarians' love of hearing themselves speak is a product of having a language shared by no one, except in its etymological roots by the Finns. Ask any English-speaker living there and they'll tell you they learn Hungarian at the rate of about a word a year. It is fiercely difficult to grasp. The result is that the culture has stayed strong, its horizons further reduced by the isolationist Communist years of 1945-89.
But Budapest is about to have its moment. Despite dire predictions about the state of the Hungarian economy, the city, at least in midsummer, is ravishing. An injection of funds from the European Union has meant Budapest's magnificent architecture – predominantly art nouveau, Secessionist and art deco in style – has been spruced-up, its many gardens manicured and its wide boulevards repaired.
Although historically Budapest has a strong relationship with Vienna, the city it most resembles is Paris – the expansive river (Danube not Seine) arched by elegant bridges, the boulevards and cobbled back streets, the abundance of brilliantly-planted gardens, the Belle Epoque and Haussmann-like apartment buildings and the sidewalk cafes with their awnings and wicker chairs. The difference between the two is geographical. Whereas Paris is mostly flat on both banks of the Seine, the Buda side of Budapest (a conglomerate of three towns – Óbuda, Buda and Pest – unified in 1873) is hilly and studded with castles, cathedrals and woods. When I stood on the ornate balcony of room 331 in the extraordinarily beautiful Four Seasons Gresham Palace in Pest I could look directly across the famous Chain suspension bridge to the funicular railway that takes visitors up the steep incline to the Habsburg Royal Palace and the medieval-looking (but circa 1895) Fisherman's Bastion, from which many, many tourists have framed the money shot of the impressive parliament building across the river.
Like Paris, Budapest is a significant cultural destination with a dizzying array of art galleries and museums. The largest synagogue in Europe is here, as well as the most important collection of Spanish art outside the Prado. The citizens of Budapest have confronted their immediate past with two unmissable museums – Statue Park, just outside Pest, which houses 41 Communist-era statues and a gift shop of Soviet memorabilia, and the brilliantly-curated but deeply disturbing House of Terror at 60 Andrássy Avenue, the former headquarters of the Hungarian Nationalist Socialist movement and later the Soviet secret police (the ÁVO or ÁVH.) As befitting a city that has produced so many world-renowned photographers – Kurtesz, Maholy-Nagy – the former studio of Royal Court photographer Mano Mai has been turned into a gallery and research library, the Studio House, and it is a somewhat more pleasant way to spend an hour or two.
But, on this visit, Mr and Mrs Amos are not in Budapest for the monuments, but for the kávéhaz, or coffee houses. I tend to judge cities by the passing parade and the atmospheric places where you can sit and watch it go by. On a lightening visit to Budapest a few years ago I stumbled by chance across Molnâr's favourite, the New York Café, now gloriously restored by Italy's Boscolo Group, and I was intrigued how a place that was essentially a hangout for poor artists and poets could be so eye-poppingly ornate. I thought it said a lot about the culture that those who pursued the life of the mind could be so extravagantly accommodated.
On my return visit, the café seems more excessive than ever, like something Mad King Ludwig dreamed up for his Nespresso machine. Commissioned for the New York Insurance Company in 1894 (hence its confusing name), the building housed offices and apartments, with the coffee house and gambling room occupying the lower levels. The interiors were done out in a bit of a mish-mash of Italian renaissance and baroque styles, with great gilded columns, frescoed ceilings, lashings of marble and red velvet furnishings. The café closed its doors during World War II and like much of Budapest, suffered damage from heavy bombing, although luckily mostly at the front. It reopened as a restaurant in 1954. In 2001 it was restored as a café under the guidance of the State Monument and Restoration Centre. It took five years and the efforts of 400 workers. The Boscolo group attached a luxurious modern hotel that opened in 2006, The New York Palace, and it's popular with the likes of Paris Hilton and the Ferrari team, if that's any recommendation.
THE CAFÉ SEEMS MORE EXCESSIVE THAN EVER, LIKE SOMETHING MAD KING LUDWIG DREAMED UP FOR HIS ESPRESSO MACHINE
The café serves light Hungarian cuisine all day and fifty-five different kinds of sweets. I order espresso and a version of Budapest's famous Dobos torte, in this instance a roll of sponge and cream with fruit. Just in case I haven't had enough sweet things for breakfast, the coffee comes with a plate of petit fours. Hungarians don't really eat breakfast out, so the café is quite deserted, and no one really looks like a poet. I get the feeling the locals don't patronise this café so much any more, and it's more popular with the Italians staying next door.
Budapest's oldest café, dating from 1827, is the lovely little Ruszwurm on Castle Hill on the Buda side, smack bang in Tourist Central. It's not big enough to accommodate bus tours, so it has remained delightfully authentic, with velvet-covered walls and Beidemeir furnishings. It is considered to be one of the best cake shops in the city and it's famous for the marzipan made by its owners, the Szamos family. The selection of cakes includes tortes, strudels and the official birthday cakes of Hungary in 2008 and 2009, which were made here. With my dupla eszpresszó I order a piece of marzipan cake, which is composed of layers of chocolate cake and sweet butter cream, filled with bright green dots of marzipan and pearl-sized balls of caramel, topped with green marzipan. Its lurid, but the Hungarian marzipan is much more palatable than the kind I'm familiar with that's made with artificial almond.
Next, our guide, Enikö, takes us to Budapest's bourgeois 13th District (New Leopold Town) and to Dunapark, a Bauhaus style café with a large terrace that dates from 1937. Enikö is amused by my desire to try traditional cakes. "You eat traditional in Hungary, you die," she warns me, about the fat and sugar content, no doubt. "Right now we don't do physical work so we don't need food in this way." I'm not going to let this stop me. The charming manager of Dunapark plies me with samples of pogácsa, the small savoury breads, like mini scones, that are dotted with ham, potatoes or crackling, and are eaten as fast food in Budapest. The cabbage and the pumpkin seed versions are sensational. The manager then forces on me the tasting of several of the café's icecream flavours, including poppyseed and sour cherry. Unbelievably good.
Enikö is keen for me to visit a modern sweet shop and café back in Central Pest called Sugar! Fashion stylist Eszter Horvath, whose parents are confectioners, conceived of the idea of making "fashion collections" of cakes and sweets, which change seasonally. Eszter trained at Valhrona's schools in Paris and Tokyo and returned to Budapest with some quite brilliant ideas for unusual textures and flavours, in everything from jellybeans to creamed rice. Her party cakes are the talk of the town and she has conjured them up for the ubiquitous Paris Hilton and Sarah Jessica Parker. The shop sells hilarious cup cakes, some in the shapes of Japanese action figures. Upstairs, even the bathroom basins are a treat, with M&Ms and lollipops under plexiglass.
For lunch, we revert to the traditional. Muvesz on Andrássy avenue, is one of those bohemian, slightly down at the heel cafes that you know would become your "local" if you lived here. There's an outside terrace right on the boulevard, perfect for people watching, and interior rooms decorated with chandeliers, ornate plaster and the portraits of famous Hungarian cultural identities, which would be nicer in winter. After a reasonably sensible Caprese salad, I'm encouraged to try four delicious cakes – an Esterhazy Cake, which is made from walnuts and oranges, a poppy seed torte, a Dobos torte, this time with chocolate cream and caramel on top, and something called "Goose Feet", which is chocolate and cherry cream.
Like Muvesz, Café Callas inhabits a very popular piece of Andrássy real estate across from the ornate Opera House. It's maybe slightly overpriced by Budapest standards, but it's worth checking out the lovely interior.
Lukacs, in a chic neighbourhood on north Andrássy, has been glammed-up, with flock wallpaper, marble tables, gilded plasterwork and heavy chandeliers. Eniko says it's now a bit intimidating and the locals don't patronise it so much. But the cakes are wonderful. I try their special, a torte with five layers of chocolate and bitter cream, with a fine layer of marzipan under the chocolate topping. The Portuguese tart is the best I've ever had – the puffiest pastry and a thick layer of smooth nutmeg-flavoured custard, dusted with icing sugar. Like everything we've eaten, the cost is minimal.
THE PORTUGUESE TART IS THE BEST I'VE EVER HAD – THE PUFFIEST PASTRY AND A THICK LAYER OF SMOOTH NUTMEG-FLAVOURED CUSTARD, DUSTED WITH ICING SUGAR.
Budapest's most famous café is Gerbeaud, another gilded and velvet-swagged extravagance, which dates from 1858. Unfortunately, it's a tourist trap. The surly waitresses in dreadful costumes are surly because the place is full – full – of tourists wandering round aiming their cameras at the ceiling. Better to skip this one.
By contrast the beautiful Book Café is almost undiscovered. It's hidden at the top of the escalators in the Alexandre Hungarian-language book store and wine shop, again on Andrássy. Under a vast vaulted ceiling decorated with frescoes depicting scholars, musicians, craftsmen, writers and artists, you can sit in worn leather club chairs and contemplate yourself in the gilded wall mirrors. There's a handsome brass bar. I didn't find this café in any guidebook but it's really gorgeous.
Locals had told me about the Gerlöczy café (and small hotel), which is situated on a leafy triangle in a quiet part of Central Pest near the old Jewish Quarter (think Paris' Marais) and is popular with English-speaking expats. You can order from the open kitchen anything from a smoothie to a "hearthy" breakfast of sizzling Vienna sausage and eggs. The croissants were wonderful and the macaroons tempting. It's more European than Hungarian but the location is fantastic and a single room at the lovely hotel can be had very reasonably.
I'm urged by a couple of people to visit Café Kor and it's easy to see why. It's situated right near my hotel, in the upscale Vaci shopping district. Inside, the room is peach-coloured and homey, and at night the place is always full, necessitating bookings. It's cosy, noisy and very local. We start dinner with that most evil of appetisers, delicious, crispy goose cracklings and I follow this with a tender beef goulash served with crunchy potato croquettes, scrumptious "Gulasch" pancakes filled with plum jam, poppyseed and cream, a perfect espresso and plum schnapps. I swear none of it touched the sides and I had to be restrained from returning the next morning.
To pay penance for all this indulgence, I felt the need to subject myself to a good Hungarian massage. The last time I was in Budapest, the masseuse in my hotel shook me rather than massaged me, but it was brilliant. This time I decided to try the famous Gellert spa across the river. Budapest is built on top of 123 mineral springs and so it has the distinction of being a spa town as well as a great city. The Gellert baths (and large but rather seedy hotel) was built on the site of ancient Ottoman baths and the Secession style building dates from 1912. The baths are divided into men and women's areas with a central swimming pool that can be used by both sexes.
The afternoon I visited, they'd already had 800 people through the doors. The women's two hot baths were crowded with women of all ages and sizes and states of undress. My masseuse was a small, sixtyish woman who gave me a fairly brief massage with oil that smelled of baby powder. It wasn't the zen-like experience we've come to expect from Asian-themed spas. But I suppose it shifted all those cakes around – from one hip to the other.