Romantic Ruins
The intriguing beauty of neglect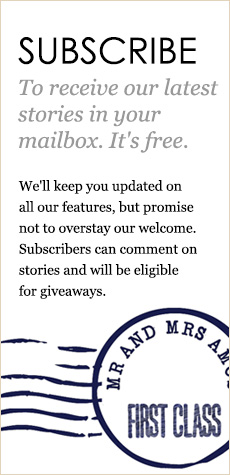 The world is full
of palaces and penthouses, but when we travel we don't look for perfection. Instead, we gravitate towards the beautifully dilapidated – the broken down palazzo, the forgotten house, the bombed out apartment building, the abandoned villa that has been overtaken by time and nature.
We love crumbling balconies, ravaged walls, decaying vaults, dusty crypts, disintegrating mosaics, faded murals, corroding ironwork, peeling paint, blighted plasterwork, aged timbers, broken tiles, ancient foundations, shattered roofs, scarred doors, gutted factories, mutilated statues and overgrown temples.
Whatever is languishing and forlorn, we'll find beauty in it. Why? Because the neglected is intriguing. Who lived in these places? What caused them to be abandoned? Why does no one care for them now? Even in their most blighted state, these places still have the mark of history on them. They are soulful, when so much that is new is soulless.
Look around you. There are glorious ruins everywhere, even in a modern city like Copenhagen or in Tierra del Fuego, at the end of the earth. It may simply be the shell of an old warehouse in an inner urban neighbourhood, awaiting gentrification, or an old shepherd's shack on the side of a Greek island where no tourists visit. There may be only a fireplace left, or a solitary  iron railing. But these things have survived their obsolescence, some through wars, earthquake, fire and flood.
They can't be reclaimed, but they can be admired.
OUR 5 TOP DESTINATIONS FOR ROMANTIC RUINS:
Istanbul
Bucharest
Venice
Sicily
Sri Lanka