Venice's Villa Fantasy
Eleven apartments, a 3 acre garden, 60,000 euro a night.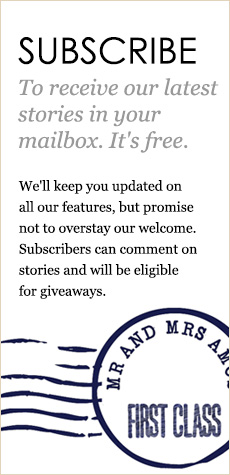 There's nothing particularly
discreet about Venice's opulent Villa F except its location. Arriving at the villa's precise address on Giudecca Island, a short vaporetto ride across the lagoon from San Marco, we are confounded by the unembellished façade of a building with no obvious entry point.
We spend a few moments staring into a large opaque window and then walking up and down the promenade checking other addresses. When we return to peer into the window, Villa F's sprightly butler, Robin, pops out of a nondescript door to greet us.
It may look unimpressive from the street, but inside Villa F is outrageously beautiful, as you might imagine a 16th Century palazzo which has been home to a series of Venetian noble families over the decades to be. It boasts eleven apartments, some of them with the floor space of small houses, reception rooms, a library and reading room, a dining room the size of a restaurant and a magnificent, overgrown, three-acre walled garden of fruit trees, wisteria vines and vegetable plots, Venice's largest private garden, with a three-part swimming pool that turns into a fountain at the touch of a button.
Since its opening in 2011, Villa F has been a vacation residence of well-heeled guests such as Rupert Murdoch, the Brangelinas and the Beyoncés. It was also the location of the Angelina Jolie-Johnny Depp thriller The Tourist. But you don't need to be a celebrity or media mogul to stay there, just have deep pockets.
The entire villa, with butler and housekeeper, rents for about €60,000 per night when we visited, although individual apartments start from a more affordable €1200 per night – and you still have the run of the villa and garden. If you do the sums, for a once-in-a-lifetime extravaganza, such as a wedding, significant birthday or anniversary, and shared with three dozen of your closest friends, it almost might be considered a bargain. It sleeps up to 38 people.
We were lucky enough to stay at Villa F when there was no one else in residence, sleeping in the ground floor 'Turchese' suite, one of the smaller rooms, which nevertheless had monumentally high ceilings and a vast sitting room. Corporations such as Cartier sometimes rent the villa for events and it's possible to be lucky, as we were, to have the whole place to yourself.
Playwright Gabriele D'Annunzio and his lover, actress Eleonora Duse, lived there, and Germaine Greer once stayed there to write.
That includes having exclusive use of butler Robin, who butled for Princess Di and Margaret Thatcher during the 28 years he worked for the Venetian-based heir to the Piggly-Wiggly supermarket fortune, Laurence D. Lovett. Having a butler at your beck and call takes some getting used to. But I soon found ways to cope. Endless refills of prosecco by the pool were a start.
In the early part of the 20th Century, Villa F was a pensione called Casa Frollo, home to many famous writers and intellectuals. Playwright Gabriele D'Annunzio and his lover, actress Eleonora Duse, lived there, and Germaine Greer once stayed there to write. When the pensione closed, the building lay abandoned for fifty years, in poor condition.
Enter the elegant and energetic Francesca Bortolotto Possati, CEO of Bauer Hotels and Venice's first and only woman hotelier, who owns the 16th Century Bauer Palladio next door, as well as the 18th Century Bauer Il Palazzo and L'Hotel across the lagoon on the Grand Canal. Francesca's grandfather, a shipping magnate, bought the old Bauer hotel in 1930 and his granddaughter took the reins of the company after returning from 11 years in America in 1997, where she worked as an interior designer.
In 2007 she set about creating what she calls 'a little paradise lost.' A director of the Save Venice Committee, she wanted to create a 'combination palace, villa and home-away-from-home' that reflected an authentic Venetian spirit. She filled it with sumptuous local fabrics and antique furnishings, restoring the terrazzo and parquetry flooring and preserving the original frescoes that cover many walls. 'I wanted to follow the identity of the place, otherwise it would be like a department store,' she says.
This meant respecting the light, open spaces, many of which open onto panoramic views of the lagoon. (The racy little Bauer Palladio boat will take you across it every 30 minutes.) 'Light is the most important part of a room in Venice,' Francesca says. Her taste for spare, raw spaces is almost 'Flemish,' she adds.
Some of the upstairs duplex apartments, my favourites, have a rustic air. Others are as over-the-top as any Doge might demand. 'This is not a hotel. It's a second home,' Francesca, who grew up in the dazzling Palazzo Mocenigo on the Grand Canal, tells me.
It's not like any home I've had, but that perhaps is the point.
I call it Villa Fantasy.
For further details and reservations, contact private travel consultant, Merrion Charles +39 058592098;
THE VENICE LIST
SEE FORTUNY
Designer and inventor Mariano Fortuny's palazzo in San Marco has been preserved as a must-see museum with temporary exhibition space. If you love his furnishing fabrics, the Fortuny factory is on Giudecca, a walk from Villa F. Drop in to the showroom or arrange a private visit through your hotel concierge. and
VISIT PEGGY
The Peggy Guggenheim Collection is one of the world's most important collections of contemporary 20th century art and Italy's most visited modern museum. It's housed in the 18th Century palazzo on the Grand Canal where Peggy lived and the museum is still infused with the famous collector's indomitable spirit.
HAVE A DRINK WITH THE CIPRIANIS
The Belmond Hotel Cipriani is one of the world's most beloved grand hotels. Set on the tip of Giudecca island, a short walk from Villa F, it boasts Venice's largest outdoor swimming pool and fabulous poolside bar where frequent guest George Clooney has been known to mix drinks. Bellinis ahoy!
GO TO THE OPERA
The Teatro La Fenice is an exquisite jewel box of an opera house. True to its name, 'The Phoenix' has risen three times from the ashes, the last a devastating fire that completely destroyed it in 1996. There's nothing more romantic than a spot of Bellini or Puccini in the city where opera was first produced.
TO MARKET
If you go to the Rialto produce market early, as the chefs do, you'll miss the tourists. What's most fun of all are the little bacari scattered around these back streets, where you can start eating and drinking from trader's hours if you wish. The oldest of these is the atmospheric Cantina Do Mori, dating from 1465. Sestieri San Polo, 429.
DEATH IN VENICE
Distinguished by its high brick walls and cypress trees, Venice's cemetery island San Michele is well worth visiting, not only for the graves of famous 'residents' such as Igor Stravinsky and Ezra Pound, but also for the romantic mist that will set in if you're lucky.
GETTING THERE
We took the the excellent Trenitalia High Speed train from Rome to Venice. Visit www.railbookers.com.au or call 1 300 550 973. In Italy, they drove courtesy of Drive Away Holidays, which offers discounted self-drive options in more than 130 countries. Visit www.driveaway.com.au or call 1300 723 972.
Mr and Mrs Amos were guests of Villa F.