Snowed Inn
Near the Japanese ski village of Niseko, a ryokan for all seasons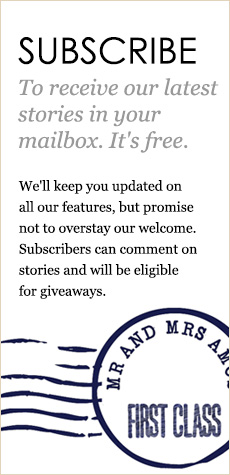 The Japanese word zaborin
means 'a place among the trees to sit and forget.' That ethereal concept was the starting point for designer and photographer Shouya Grigg when he imagined a traditional Japanese inn, or ryokan, deep in a beautiful birch forest in the northern province of Hokkaido, near the popular ski resort of Niseko.
Zaborin Ryokan opened in 2015 but on first glimpse of it, through a road cut into a swathe of three-metre high ice, it feels like it might have existed in the woods forever. Zaborin's charcoal-black buildings, eaves laden with thick curtains of snow, emerge from the marshmallow clouds of white like a low-slung samurai castle, on which architect Makoto Nagayama's design is based.
Fifteen villas are arranged around a central garden and separated by outdoor corridors where blobs of snow land and form themselves into mesmerising sculptures. This one of the snowiest places on earth, with falls of sixteen to seventeen metres of perfectly powder every winter. Each villa is named after a snowflake and keys are attached to a kamon, or emblem, for that particular flake. 'Snowflakes represent purity of heart,' Shouya Grigg says.
Shouya and his partners, first-time hoteliers James and Michele Marshall, have modernised the time-honoured traditions of the ryokan while preserving what is enchanting about its traditions, such as the okami, or host, who supervises your stay. Guests have a choice of villas with tatami mats or European beds, with cutting-edge technology and heated floors. Each looks outward onto the forest to encourage contemplation.
The exhilarating experience of soaking in hot water with snowflakes swirling around your face is addictive.
The details are perfection, from the way the toast arrives at breakfast in a twist of charred paper over hot stones to the white cotton pyjamas and grey cotton samue wear (wrap top and drawstring pants, glove soft leather slippers and silk evening jacket) provided for guests' comfort. Mr Sato, an elderly local gentleman, sources edibles from the woods for the chef's splendidly artistic kaiseki dinners and finds flowers, twigs and mosses for the delicate miniature indoor gardens he tends daily.
But Zaborin's true knockout factor is the onsen, or hot spring baths, the water pumped from a natural spring, almost a kilometre deep, to each villa. Private onsens are rare in Japan and Zaborin's spacious villas contain two of them, both indoor and outdoor. The exhilarating experience of soaking in hot water with cold snowflakes swirling around your face is addictive, although no more than three baths a day are recommended.
Shouya Grigg bought the magical tract of land where Zaborin now sits more than a decade ago and built a home on it in 2008. Hanazono House, a collaboration with architect Nagoyama, is tucked behind Zaborin in the forest, a striking minimalist structure clad in rusty Corten steel, and has made international 'house of the year' lists.
Yorkshire-born Shouya (his given name is Peter; Shouya means 'soaring arrow') emigrated to Perth, Australia when he was 13. His youthful parents were constantly renovating old homes and scouring op shops, for which he credits his lifelong passion for found objects. 'I never lived in a house that was finished,' he says, 'which is why I love taking something that's old and giving it a new lease of life.'
He studied film at Curtin University and dabbled in fashion, photography and deejaying before travelling to Hokkaido alone in 1994, cycling around the island, sleeping in the forest. He landed in Niseko, then a fledgling ski resort, and started a restaurant and bar, Sekka and a design studio, SekkaStyle. There he met his business partners, the Marshalls, who were regular customers.
It's all about 'letting things be what they are', the Japanese philosophy of wabi sabi.
Over the years, Shouya's magpie instincts led him to accumulate 'warehouses full' of old Japanese tools and artefacts – so many that he is rebuilding a 200 year-old Japanese house on the property as a boutique and gallery for his collection.
The ryokan is full of these curios, including the lovely vintage light shades that hang in the private dining rooms. Shouya's breathtaking black and white photographs of the region are strategically placed throughout the inn.
Zaborin is, ultimately, is a cinematic experience, its letterbox windows a series of frames onto the landscape, which changes dramatically with the seasons. 'It's like living in a film with different scenes,' Shouya says.
It's all about 'letting things be what they are', the Japanese philosophy of wabi sabi, rejoicing in transience and imperfection: Let the snow fall where it will, embrace the imperfections of textures such as the marks on a beam. Recycled materials are used wherever possible, inventively. Trees that were cut down for the build have been utilised as timber lining for the walls and breakfast trays. Fireplace hoods are offcuts from the exterior of Hanazono House. The concrete was formed between cedar planks, which left indentations that echo the birch trees. Those rough planks were then repurposed.
'Perfection doesn't interest me,' Shouya says. 'I'm more interested in creating something that's alive.'
For further information visit zaborin.com/en
Mr and Mrs Amos flew nonstop to Haneda from Sydney with Qantas
They were guests of Zaborin Ryokan.