Hello Sailors!
It's chefs ahoy for 30 years of the Hamilton Island regatta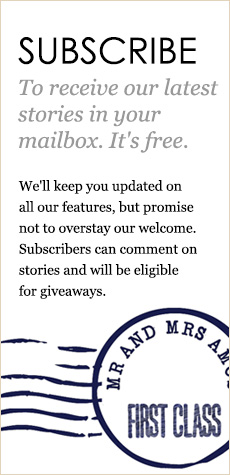 When Australia won
the America's Cup in Newport, Rhode Island thirty years ago, a madcap plan was hatched by Hamilton Island developer Keith Williams to stage an annual yachting regatta that would rival the world's best. The first regatta set sail in April 1984 in such unrelenting, torrential rain that the beautiful Whitsunday group of islands off northern Queensland, of which Hamilton is a part, was renamed 'the Wetsundays' by the participating sailors.
The idea didn't turn out to be so crazy. The regatta is now the premier big boat sailing regatta in Australia. When visionary wine-maker and line-honours-winning yachtsman Bob Oatley bought Hamilton Island in 2003 he injected a significant dollop of glamour by investing heavily in the island's infrastructure, building an outstanding new yacht club, villas and marina village. Hamilton is still popular with families looking for inexpensive holiday packages, but thanks to Oatley, who died in 2016, a lush, isolated corner of it is now the special preserve of Qualia, named Best Resort in the World at the 2012 Condé Nast Traveler Reader's Choice Awards.
In 2006, German luxury carmaker Audi came on board as major sponsors of the event and the social activities around the races. What started as a bit of a lark has become a week that is blocked out annually in the calendars of yachties and serious partygoers alike, each August.
We arrive on Hamilton after a direct flight from Sydney. The island is usually car free, apart from service vehicles and golf carts but for the regatta week there's hardly a vista that isn't occupied by a handsome new Audi, which are imported to drive guests to and from events. We're perfectly happy being passengers, but if we wanted to try our driving chops in challenging terrain, Audi has set up an offroad course at Coral Bay to promote its quattro all-wheel technology. The hundreds of golf carts driving around the steep hills remind us of The Banana Splits and we hear stories of untended golf carts going off cliffs and being driven into swimming pools. Hopefully that won't be the fate of any of the Audis.
We check into the Beach Club, which is the island's adults-only boutique hotel, which sits on Hamilton's biggest beach, Catseye Beach. We're not fond of high-rise hotels, even if they have splendid views, and are glad to find ourselves in a ground floor garden room that opens up onto a private terrace and communal lawn. While the nearby Reef View Hotel is very much a hotel for families with kids under 12 staying and eating for free, the more upscale Beach Club caters for couples in a waterfront setting.
There is barely any time to relax on our terrace, as we're invited to sunset welcome drinks (with fireworks) at the Yacht Club, followed by a 'Chiswick Style' dinner with chef Matt Moran at Coca Chu restaurant on Catseye beach, just down from our hotel. Audi has an extensive brand ambassador program, with high profile identities in the arts, sport and culinary professions. For race week, three ambassador chefs, Matt Moran of Aria in Sydney and Brisbane and Chiswick in Sydney, Shannon Bennett of Vue de Monde in Melbourne and Kylie Kwong of Billy Kwong in Sydney, have prepared special menus to celebrate 30 years of the regatta.
Coca Chu restaurant is an airy beach front shack and, in keeping with the style of Moran's garden restaurant Chiswick, the tables are decorated with bunches of fresh green herbs, and packets of grow your own herb seeds are included in the place settings. The food is extravagant – starting with tasty morsels of prawn popcorn and grilled artichokes, then small plates of cured salmon, pumpkin ravioli or chicken terrine, mains of roast chicken, fish and prawn tagine and Moran's famous melting lamb shanks, then Black Forest Slice and Bombe Alaska to finish. A good glass of Oatley wine is never far from reach, although the sparkling Chiswick Mule cocktail served before dinner rather did Mrs Amos in.
Up early the next morning, we head off to Hamilton's Eat Street by the marina, where Matt Moran and Shannon Bennett are cooking a 'boatshed' breakfast for charity. Shannon serves up wallaby sausages with scrambled eggs and steamed buns, while Matt prepares classic ham, cheese and tomato toasties. There aren't many takers out at 7 a.m. even though the dishes are priced at a bargain $5. But the DJs at FM radio 96.8, set up on the marina and broadcasting the races live, are chatting away non-stop, even though there's nothing much to talk about. They probably could talk underwater five fathoms down.
Happily, we don't overindulge, because Sunday morning is set aside for sailing. That wild and stormy first event 30 years ago is hard to imagine as we follow the regatta out from the Hamilton marina. The sea is as glassy as a lily pond. It's rarely like this, we're told, as the prevailing south easterly winds usually make sailing the Whitsundays a bumpier ride. The armada of yachts motor along on horsepower, patiently waiting for a flutter of wind. But, for the many people who are on Hamilton Island for the social whirl around the races, the weather is perfection. The clarity of the air, the azure green colour of the sea and the outcrops of islands that are not much bigger than bushy rocks that dot our passage belie the fact that we're only a short boat ride from the mainland. Hamilton is, after all, the place where the winner of Tourism Australia's 2009's The Best Job in the World campaign was based.
We can hardly pretend to be sailors. We're travelling on the luxurious motor cruiser Andiamo 60 and being plied with Charles Heidsieck and chocolate-coated strawberries as we cruise. The lack of wind, a frustration for the sailors, is a boon for us, as an enormous Southern Humpback whale and her calf are drawn to our boat and frolic alongside for the good part of an hour, joined later by another gargantuan companion, possibly the father. The lack of wind means our captain can cut the engines on our boat and we can drift within metres of the leviathans, which weigh about 40 tons when fully grown. The same whales travel the same route each year, calving in the warmer waters before heading south.
We're so enraptured with the whales, we're almost late for Kylie Kwong's 'Chinese Style' banquet on the deck of the Yacht Club. The sun is blazing and we don't have any shade at our end of the table, but there's no way we're moving while Kylie's unspeakably delicious morsels keep coming out ('unspeakably' because our mouths are always full.) Starting with Homemade Chinese Pickles we eat our way through nine courses, including Mini Steamed Pancakes with Slow-roasted Pork Belly and Caramel-Tamari Sauce and Mini Crispy Organic Salt Bush Cakes with Homemade Chilli Sauce. We've gone crazy for salt bush, the latest indigenous culinary fad.
The Audi is waiting to transfer us to Qualia, where we'll spend the night. Our 'Windward' pavilion (no. 3) is tucked down in the jungle overlooking the water. This is the third time Mrs Amos has stayed here and it remains one of her favourite resorts in the world. The pavilion is private, supremely elegant and spacious with an extended deck and its own heated plunge pool. Soaking in one of the egg shaped baths with picture window views is an alternately blissful way to splash around. Some of the pavilions set higher on the resort have phenomenal views across the Whitsundays, but we prefer the tranquillity of this pavilion, which is set under an ancient fig tree, and home to two curious kookaburras, which watch our every move. The rack rate for this pavilion is $1550 AUD a night, including gourmet breakfast and golf buggy.
We'd like to flop around in the pavilion all night, but there's a gala dinner under the stars at Qualia's Pebble Beach. Two long tables for 150 people are set with white cloths and bowls of white orchids under strings of white glowing light bulbs. As the sun sets, Audi ambassador Collette Dinnigan presents a fashion parade with a twist – her models are members of the Australian Olympic Synchronised Swimming team and they perform their Esther Williams-inspired acrobatics in Qualia's swimming pool, dressed in cheeky retro red and white polka dot bikinis designed by Dinnigan. Mr Amos loves their white rubber floral bathing caps. Bring them back as a fashion statement we say!
Guests sit down to a dinner prepared by Shannon Bennett and his 'protégé' chefs, Jim McDougall, Josh Lewis, Cory Campbell and Darren Purchese. Dishes included Spanish Mackerel with Bone Marrow and Sea Lettuce and a dish of BBQ Beef with Beetroot, Saltbush and generous gratings of WA truffle that Bennett claims we can all do at home. (Hardly.) After desserts, those still able to move can graze at a long table laden with chocolates from Melbourne's Burch and Purchese Sweet Studio. (The chocolate 'gold bars' filled with salty caramel are our tip if you're visiting the store.)
A warning: Qualia is very difficult to leave. We indulge in some serious foot-dragging the next morning before we finally accept that we are due at the airport for our flight home. The consolation is that Hamilton Island Race Week has probably got another thirty years in it, so there'll be opportunities to come back.
Or we could apply for the next round of World's Best Jobs.
For the 2020 Hamilton Island Race Week program go here.