Eating around Porto
It's not just about the wine.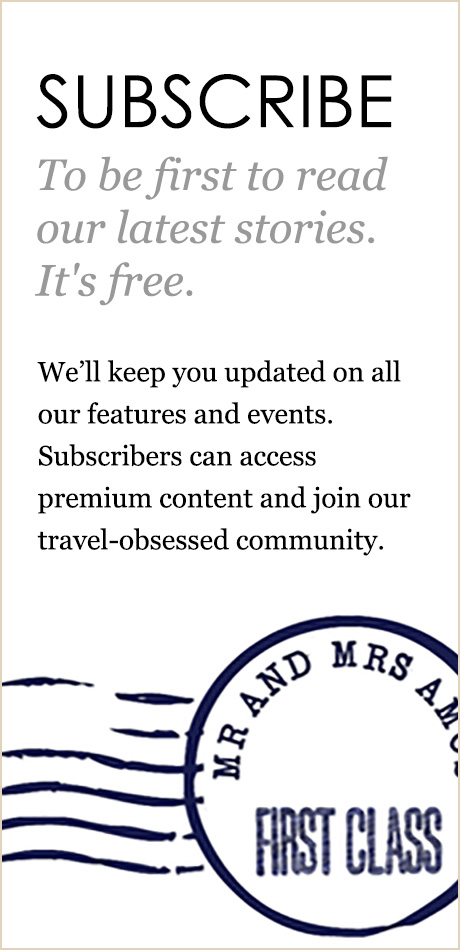 Porto is having a moment
as one of Europe's coolest cities. From its lovely ceramic-covered buildings to the venerable port lodges that lie along the glorious Douro River that bisects it, this hilly, moody city, from which the fortified wine takes its name, is startlingly beautiful and culturally rich.
It's Portugal's second largest, but its urban population is a little over 1.4 million, so it's compact, walkable and full of tempting bars, cafes and casual restaurants to drop into along the way.
Its historical centre is UNESCO World Heritage-listed and remains charmingly authentic, picturesquely shabby, with narrow alleys full of colourful houses seemingly toppling into the river. Go there to eat and drink by all means – from the signature port and excellent Douro Valley wines and some masterful high end dining experiences to the simplicity of pastel de nata and the city's signature dish, the calorie-laden, meat-stuffed sandwich, the francesinha.
TRADITIONAL FARE
From bacalhau (salted cod) cooked several ways to big pots of sticky seafood rice (the Portuguese are the second highest consumers of rice after the Chinese) Porto's many traditional restaurants serve up some hearty food, with an emphasis on seafood and pork. Don't let the heavy, medieval decor put you off Abadia, at Rua do Ateneu Comercial do Porto 22, which has been wildly popular with the locals since 1939 for rustic traditions such as roast baby goat and garlicky shellfish rice laden with lobster. More picturesque, perhaps, is Escondidinho, which means 'little hidden place' at Rua de Passos Manuel 142, a beautiful room with panelled ceilings and ceramic wainscoting that offers gastronomic menus for €34.
Stop by Conga, Rua do Bonjardim 314, to watch the pork for bifanas (pulled pork sandwiches) stewing in a big pot in the window. The snack was created here in the 1970s. There are also vats of porridge with congealed pork blood if you can stomach it.
One of Porto's most famed dishes is the francesinha, a fried sandwich consisting of layers of pork, sausage, ham and cheese, smothered in a gelatinous, spicy red sauce, a kilojoule-laden interpretation of the French croque monsieur. The best in Porto is supposedly served at Regaleira, Rua do Bonjardim 87, but try it at the 1940s time-warp tea house Aviz, Rua do Aviz 27, and you can play a game of billiards afterwards. Be aware that the bread, olives and cheese placed on your table at most restaurants are not free. Unless you wave them away you'll be charged highly, even if you don't consume any of it.
POSH
The only Porto restaurant to hold a Michelin star, The Yeatman, would be popular for its brilliant position alone, with panoramic views of Porto from the Gaia side of the Douro River. Happily, this is one restaurant with a view that delivers in a gastronomic sense. Chef Ricardo Costo creates refined, elevated dishes which extract the true flavours of Porto's prodigious seafood offerings, beginning with the wow of a beautiful presentation box of tapas. Housed in the chic Relais & Chateaux-listed The Yeatman hotel (named for the wine merchant behind Taylor's) the restaurant is all class, from the murals of tropical paradises to the perfectly judged service. Go for broke with six fine Portuguese wines including Alvarinho and vintage port matched with the dishes.
Cafe Astoria was once the city's place to see and be seen. Occupying a corner room and terrace of what is now the Intercontinental Hotel, it's having a regeneration as Astoria Restaurant, overseen by the hotel's executive chef Pedro Sequeira, who has created a series of tasting menus that interpret traditional Portuguese cuisine with new techniques and approaches. The room has been restored to classic elegance and, in keeping with the Astoria's importance as the heart of Porto's fashionable society, local designers have been co-opted to create special 'fashion' pastries for the dessert menu. Porto's champion of terroir, Rui Paula, has three restaurants in the area – the Boa Nova Teahouse, where sea meets sky in a startling modernist building by Pritziker Prize winning architect Alvaro Siza, DOP, in the UNESCO-Listed Palace of the Arts, and DOC, situated on a pleasant bank of the Douro River. He is also Executive Chef at Six Senses Douro Valley.
CAFE SOCIETY
Padaria Ribeira, Praca Guilherme Gomes Fernandes 21, is a cafe and bakery that dates from 1878 and is known for the finest pastries in town, both salty and sweet, including flaky rissois, pastries filled with chicken, shrimp or veal, and eggy pastel de nata, Portuguese tarts. Pastries and bread are baked continuously and there are plenty of free samples on offer inside the busy shop.
A few doors up, at no 47, is Leitaria da Quinta do Paco, a modern cafe that occupies a milk shop from 1920 and serves dairy-based snacks such as 'Romeo e Julieta' (cheese and quince marmelada), stuffed bola de Berlim (donuts) and a superb selection of cream-filled éclairs. The art nouveau Majestic Cafe, Rua Santa Catarina 112, with its marble exterior, Flemish mirrors and gilded plaster ceiling, is the city's most famous cafe, known these days as the place where J.K. Rowling, who taught English there, would come to sit and write notes for the first of her Harry Potter books. In the past, Porto's ladies would be served wine in teacups, as they weren't allowed to drink alcohol in public.
If the popular cafe is too crowded, the cavernous art deco gem, Cafe Guarany, on the main square (Av. dos Aliardos 85-9) is the place for hot chocolate or afternoon tea. It was traditionally the location where the intellectuals gathered and it still hosts poetry readings and Fado nights. One wall is covered with a striking triptych by Graça Morais representing the Indians of Brazil, who supplied the first coffee to Porto.
TO MARKET
Porto's central produce market is sadly neglected with souvenir stalls encroaching on it, but the street itself, Rua Formosa, is full of wonderful mercaria, or delis, bursting with local products – salt from the Algarve, bottles of port, chunky legs of jamon, rounds of cheese and the local smoked sausage Alheira, which contains no pork, and which the Jews hung by the fire during the Inquisition to pretend to be Christian. Stop by Confeitaria do Bolhao, opposite at no. 339, for a cup of coffee and some ovos moles, or shell-shaped cakes, pao de lo, tube-shaped sponge cake, or bolo rei, the Stollen-like 'King's cake' eaten at Christmas.
STREET FOOD
It comes at no surprise that Porto's street food skews sweet. On any weekend, stalls selling bite-sized rounds of iced sponge cake called bolinhos ('love cakes') and teixeira (honey cake with cinnamon) can be found throughout the city. Ice cream is popular – try com ovos moles, made with soft egg yolks, or the pumpkin jam variety, from one of the Gelados de Portugal shops. Gelateria Santini is the rage down in Cascais but the candy-striped shop at Largo do Lóios 16, is surprisingly quiet, perhaps because it is away from the waterfront.
Portugal's version of churros, farturas, hot crispy tubes of dough dusted with icing sugar, and served with cream, are part of the language – 'sto farto' means 'I'm done.' Sardines are a national obsession and brightly coloured tins, many with vintage designs, are sold everywhere. There's a great selection at A Vida Portuguesa, Rua Galeria de Paris 20, a fantastic department store selling the best of Portuguese design in ceramics, food, bath products and fashion. If you want to try the fresh variety, you'll find them grilling on the street in the Ribeiro district on the Douro River or on the Matosinho harbour-front, north of Porto (metro stop Brito Capelo.)
PORT
Shipments of port wine from the quintas, or wine estates, of the Douro Valley to the city of Oporto began in the 17th Century. The wine was taken from the dry growing regions to the cool and damp lodges alongside the port to age. Porto's Gaia district, a walk across the river from Ribeiro, is home to a number of centuries-old port lodges, each offering visits and tastings. Taylor's, founded in 1692, is one of the oldest and its hillside property, set in beautiful rose gardens with roaming peacocks, has an excellent self-guided educational facility, where the process of making the fortified wine is explained. The cool lodge and gardens are a welcome respite on hot days. The €12 admission includes a tasting of three ports. Tip: the 2011 vintage is considered the best in two decades.
WE STAYED
Sleep in an 18th century Baroque palace at the Pestana Palácio do Freixo, a national monument that was expensively restored and transformed into a five-star hotel in 2009. About ten minutes from the centre of Porto by taxi and situated on the banks of the Douro River, the Versailles-like palace is as much a resort as a grand hotel, with beautiful formal gardens and pool (and a sexy sun deck) on the river, indoor heated pool, spa, gilded public rooms and dining under frescoed ceilings. The contemporary guestrooms are housed in a renovated flourmill adjoining.
The Intercontinental Palacio dos Cardosas occupies the best location, hands down, in the city – right on the main square, walking distance from everything of interest including the riverfront, with views of the ornate Town Hall. Originally a monastery, the handsome building has plush chandelier-hung interiors, a wellness centre, and exceptionally well-appointed rooms with large marble bathrooms.