Paris' Museum of Horrors
Do you have the nerve to visit the Musée Fragonard?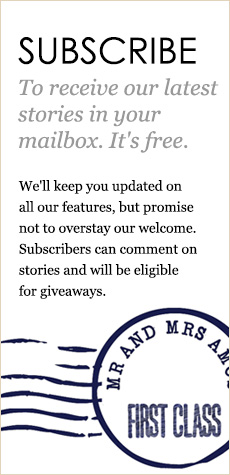 There's a well-known Fragonard museum
on rue Scribe in Paris that celebrates the history of perfume. I'm sure it's very lovely, but there's another Fragonard museum that has our interest. And, no, it doesn't show the works of renowned 18th Century French painter Jean-Honoré Fragonard.
The Fragonard who fascinates us is Honoré Fragonard, the painter's cousin. Honoré was a French anatomist, founding director of the National Veterinarian School, and a collector of biological monstrosities. He was also maniacally obsessed with trying to find a way to preserve human cadavers by skinning them and injecting wax into their veins.
His museum, at Maisons-Alfort near Paris, houses one of the most grotesque collections of exhibits you might find anywhere, outside of Madame Tussaud's Chamber of Horrors. Except in this case, everything on display, whether a two-headed calf or a flayed human corpse riding a horse, is real.
I first heard about the museum from my editor friend Deborah Thomas. She was visiting Paris for the prêt-a-porter and on the plane she'd been reading a small Elle UK story about Fragonard's curiosities. She showed me the story; I was as thrilled as she was by the prospect of visiting this weird place. I remember we had no other takers on our adventure. Everyone else at the fashion shows thought we'd gone quite bonkers.
Maisons-Alfort is a Metro stop, just over the périphérique, and so it's quite easy to access. But I recall we felt we were going to the ends of the earth on that bleak day. We exited the Metro, which had crossed the Seine, and eventually came to the walls of the École Nationale Vétérinaire. We entered a deserted courtyard with a howling wind blowing paper around. It didn't look encouraging.
Eventually, we found a door with a piece of paper stuck to it, suggesting the museum was closed. We were shattered, thinking we'd come all that way on the wrong day. French museums, especially the smaller ones, often have erratic hours. But when we pushed on the door it opened onto a staircase, at the top of which sat a woman, who exchanged a brochure for a modest fee.
The museum was stuffy, with creaking old parquetry floorboards and dim windows. Its rooms smelled of eau de formaldehyde, the familiar fragrance of natural history museums. Floor to ceiling glass cases held yellowing specimen jars. On closer inspection, they contained examples of nature gone wrong – five-legged lambs, mutant cow embryos, diseased udders, cross-sections of piglets. The skeletons of animals were arranged in macabre parades.
But the main attractions that drew us to the Musée Fragonard were the écorchés, Fragonard's experiments with preserving cadavers. The scientist prepared over 700 of them during his time at the school as professor of anatomy (1766-771). Rumour has it he would fetch bodies floating in the Seine and illegally use them for his experiments. He was ultimately accused of being a madman and expelled.
Only 21 cadavers remain. They are both repulsive and fascinating. Fragonard attempted to inject wax into the veins of the dead bodies, but this was not a success, and the flesh of the flayed bodies hardened like bark and began to peel off. His most famous écorché is 'The Horseman of the Apocalypse,' based on Dürer's painting, where a naked man is preserved riding a flayed horse. In another, a man stands threateningly with a bone in his hand like a club. There's a human's head with its arteries injected in coloured wax. Perhaps the most peculiar exhibit is a trio of foetuses dancing a merry jig. Mad, much?
It's the city's best kept secret. Some may think this is just as well. But I loved it so much I've sent many people there over the years. And this year, Mr Amos finally had the opportunity to visit and take photographs. The museum has undergone a renovation since my first visit and there's a bookshop and more organised entrance and opening hours. The grounds of the École Nationale Vétérinaire also houses a stable for sick horses, which you can visit.
For directions and further information on opening hours go here.