Keeping the Castle
Ashford Castle's ravishing makeover.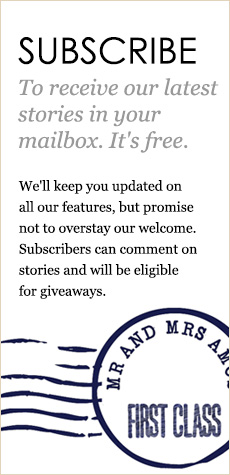 What is it like to stay in a castle?
Not any castle, mind you, but an 82-guestroom medieval residence on an estate of 350 acres of woods and gardens, which was the home of Ireland's famed Guinness brewing family for almost 100 years?
The short answer: absolutely spellbinding.
Ashford Castle has occupied the misty shores of Lough Corrib in County Mayo, Ireland, since 1228, when it was built as a stronghold for an Anglo-Norman family. Known as Castle Cong for five centuries, it became a British fortress, an 18th Century shooting lodge and holiday residence before it was bought by Sir Benjamin Lee Guinness in 1852. It became a hotel in 1939, passing to an Irish developer in 1970 and later American investors.
Over the centuries, the castle developed in a hotchpotch of styles – Medieval Fortress, French Chateau and Victorian Gothic. Internationally, it's well known as the setting of the 1952 John Wayne-Maureen O'Hara movie The Quiet Man, which was filmed on its grounds. Celebrities and world leaders such as George V and Ronald Reagan have slept in its beds and the actor Pierce Brosnan was married there in 2001. It has long been one of Ireland's most romantic wedding destinations.
But the old castle was slowly falling into ruin and the hotel needed a major and costly overhaul. Enter Mrs Beatrice Tollman and her husband Stanley of the Red Carnation Hotel Collection (which includes the celebrated Bushman's Kloof in South Africa and The Milestone in London.) In 2013 the hoteliers began a staggeringly complex and meticulous 'restoration and enhancement' project that saw a newly-resplendent Ashford Castle relaunched in April 2015 by the then PM of Ireland, Enda Kenny. Shortly afterwards, the hotel was deemed Hotel of the Year at Virtuoso's prestigious Best of the Best Awards.
Although the bones of the building were 'fantastic' much of it needed rebuilding from the bottom up.
'I don't think I slept for two years,' says interior designer, the ebullient Toni Tollman, who, alongside her mother Beatrice, headed the painstaking restoration and refurbishment program. 'The hotel was in complete and utter disrepair.'
Although the bones of the building were 'fantastic', much of it needed rebuilding from the bottom up, pending the difficult process of getting permissions to touch 'even a wire' of such an iconic structure. That meant recreating architectural details such as heavy doors, replacing all the windows, stripping and sealing the walls, weaving carpets, laying 26,000 miles of new cables, and re-leading the roofs. As some of the castle was 700 years old and other parts were less than fifty, 'the most important thing was to make it one holistic experience,' Toni says.
The magnificent gardens, planted with one million trees in the late 19th Century by Lord Ardiluan, Benjamin Guinness's heir, also needed attention, overseen by consultant Arthur Shackleton, whose grandfather was Antarctic explorer Ernest Shackleton. Boatsheds, the Equestrian Centre and the Falconry School all needed careful restoration.
Then there were the new additions, including a 32-set cinema dashingly done out in red velvet (where The Quiet Man and other Hollywood classics screen each evening), a tented cigar terrace and a plush billiard room. A waterlogged 'escape tunnel' in the basement has been converted into a wonderfully atmospheric wine cellar and tasting room. The boldest addition is the majestic bronze and glass Victorian style conservatory added to the east wing, which houses an opulent spa.
Three hundred people worked 24 hours a day for two years to complete the project, with the hotel only closing briefly during this time. The Tollman family wanted to involve as many local craftsmen as possible, most of them from small family businesses. Niall Rochard, who has been manager of the hotel for 14 years, says, 'There isn't a family in the area who hasn't been touched by this restoration.'
And that was before the decorating began. Toni and her team scoured the international auction houses for large-scale baronial pieces, including massive four-poster beds, carved fireplaces and even a coat of armour. (The ceilings in the Victorian Gothic wing are six to seven metres high.) Custom-made bed treatments, canopies, curtains, cushions, lamp trims and wall coverings were all created in sumptuous style, using an eclectic mix of craftsmen, including some dazzling fabrics by Dublin-based haute couturier David Faulkner.
The real magic comes from the people of Ashford, many of whom have worked in the castle for years.
'If you stay in a castle, I believe you want to feel like you're staying in a castle,' Toni Tollman says. In the Kennedy Suite, for instance, there's a coronet above the canopy bed, cheeky carved cherubs on the posts and crowns woven in the silk wall fabric. The castle's hallways are lit with 130 antique and Murano glass chandeliers, including eleven Waterford crystal originals in the grand George V dining room and a sparkling Val Saint Lambert pendant chandelier hanging in the Oak Hall entrance.
The castle's treasure trove of art and fine furniture was restored and complimented with new pieces. Photographs and ephemera from the hotel's history were reframed and hung along the corridors. There are more than 800 art works on the walls. An upstairs passage was turned into a library, stocked with antiquarian books from bookseller Rob Shaw, who has a charming bookshop in Cong, the beautiful village that is a walk away through the woods. There are plenty of nooks and crannies in the castle and some inviting fireside seats suitable for hunkering down with a volume.
It's impossible not to be mesmerised by the castle's opulent details. 'I'm a perfectionist, everything matters to me,' Toni says. And it shows. The restoration and refurbishment is nothing short of heroic.
But the real magic comes from the people of Ashford, many of whom have worked in the castle for years, through the down times before the Tollman family came to the rescue. They're puffed with pride now.
These stalwarts include Martin Gibbons, who has served in the George V restaurant for 41 years; sisters Breege and Eleanor, waitresses for 16 years and real charmers; groundskeeper Martin Slattery, whose father and grandfather looked after the gardens. Even the friendly wolfhounds, Garvan and Cronan, are part of the family. And, swept up in all this genuine love for the castle and its history, guests soon become more than visitors too.
'Ashford Castle belongs to everybody, not just us,' insists Toni Tollman. 'We are just the custodians who chose to restore it for the Irish people.'
6 WONDERFUL THINGS TO DO IN AND AROUND ASHFORD CASTLE
Visit Cong
Cong is one of Ireland's most picturesque villages, where the Hollywood movie The Quiet Man was shot. Full of lovely tearooms and shops selling Irish crafts, it also features a kitsch bronze statue of John Wayne and Maureen O'Hara, a magnet for tourists.
Cruise Lough Corrib
Ashford Castle sits on the shore of this vast freshwater lake, which covers 175 square miles and holds 365 islands. Island and history cruises leave from the castle daily. For bookings, visit Corrib Cruises
Fly a Hawk
Ireland's first School of Falconry sits on the castle property and houses falcons, hawks and an eagle. Instructors will take you into the woods to fly a Harris Hawk, the most sociable of birds of prey.
Steam it Off
Ashford's architecturally dramatic conservatory spa is a Moroccan-Celtic fantasy with elegant treatment rooms, steam room, relaxation pool, hammam and fitness centre in a tranquil lakeside setting.
Take Tea
Is there a more lavish tea stand than that offered in Ashford Castle's ornate Connaught Room? We don't think so. The whole High Tea experience is superb – from the delightful Wedgewood tea service to the scones warmed to order.
Mr and Mrs Amos were guests of Ashford Castle and Tourism Ireland.