London's New Cafe Society
Sleeping in the controversial Cafe Royal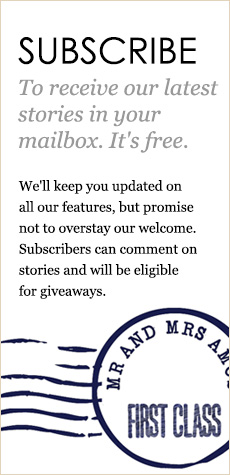 When London's edgy new five-star hotel,
the Café Royal on Regent Street, was unveiled in 2012, the British press were scathing. 'Nothing wrong with it,' sniffed the Daily Telegraph of the hotel's lobby restaurant, Ten, 'that would not be corrected by the application of a medium-sized wrecking ball.'
The £500 million redevelopment of the three important Heritage listed buildings on Piccadilly Circus was never going to please everyone. When Londoners think of the Café Royal they think, usually nostalgically, of the gilded and mirrored Rococo club and restaurant that bears this name. Now known as The Oscar Wilde Lounge, the opulent little club, which dates back to 1865, was the place where Oscar Wilde first met the minxish Lord Alfred Douglas, his 'Bosie', where Aubrey Beardsley, Virginia Woolf and George Bernard Shaw hung out, and where David Bowie, as Ziggy Stardust, kissed Lou Reed.
Some 45,000 sheets of gold leaf were employed in the restoration of the Grill, which still exists, as a sort of time capsule, in the heart of the new hotel. But architect David Chipperfield's radical design for the guest rooms and other public spaces has turned the concept of an historic hotel quite on its head. The press were perhaps expecting rooms restored to Victorian era splendour. What they got were spaces so minimalist, they have drawn, rather unfairly, comparisons to Soviet-era cellblocks.
Three handsome curved buildings at the top of Regent Street at Piccadilly Circus were joined together to make the hotel. The most ornate, which houses the Grill Room, was built by a bankrupt French wine merchant, who fled to London in 1863 with five pounds in his pocket. Changing his name to Daniel Nicolas he managed to borrow enough money to build himself a residence and offices on the edge of bohemian Soho, which was London's French district in that era. He was a great fan of Napoleon Bonaparte, and happily, his own name ending in 'N', he was able to instruct his architects to tile the marble floors and decorate the stained glass with the letter.
If you expect the elegance of the building to be carried through to the decoration of the rooms, then this is where you're in for a shock. There are two styles of rooms – the Mansard rooms, which have soft ash panelling, and the starker Portland rooms, which have pale plaster walls cast to resemble the Portland stone out of which so many classic Mayfair buildings were constructed. The architect's intention was to bring the Regent Street architecture into the rooms. That meant keeping the interior walls as plain as they might be outside – stripped of all extraneous decoration such as hanging pictures or wall sconces. The concept is also to allow the guest to express his or her own personality rather than the room imposing it on the guest.
But opulence is not necessarily about covering ceilings in gold leaf or covering walls in expensive art. In fact, when you stay in one of these rooms, the tactile experience is of the greatest luxury. The bathrooms, for instance, are gorgeous in their simplicity. The enormous bath and washbasins were carved by artisans out of whole blocks of Carrara marble in situ. Originally the owners, Israeli hoteliers Alfred and Georgi Akirov of innovative group The Set Hotels (The well-received Conservatorium Hotel in Amsterdam and the new Lutetia in Paris), had planned to bring the marble in for the larger suites only, but they liked it so much, they introduced baths in most of the rooms. So much marble was needed for the renovation that the Carrara marble factory was closed to other customers for three months.
I slept in a light and airy Junior Portland suite, which had a huge curved window overlooking Regent Street. The glazing meant it was whisper quiet inside. It was anything but cell like to sleep in – an exceptionally comfortable bed, easily managed lighting and air conditioning, fine leather sofa and chairs in pastel colours, a Bang & Olufson TV that swivels to face wherever you are sitting (although mine got rather confused) and a long desk, well-appointed with all the necessary plugs, providing ample room for traveller's clutter, such as electronic devices, papers, books and shopping bags. If you can't sort anything, there's a butler on tap. Especially beautiful are the heavy copper and brass screens that separate the bedroom and living room from the entrance hall and butler's pantry. They're used throughout the hotel and, although they seem Japanese in design, are in fact based on traditional British fire doors – and are serviced by the company that takes care of Big Ben.
The six Historic Suites contrast modernity and history in similarly bold ways, preserving the opulence of the former gilded salons with the minimalist theme in a way that might be disconcerting for some. The £5000 a night Club Suite, for instance, radically combines a beautiful Napoleonic salon with gold, red and blue mouldings, with a bedroom in the austere Portland style.
David Chipperfield's insistence on not having a lobby proved problematic. In 2017 a new lobby was unveiled in a £5 million renovation, with a new restaurant concept, Laurent, with an all-day dining menu from Laurent Tourondel. That's good news, because a statement lobby was sorely needed. Attention to detail in the hotel, especially in terms of service, is excellent.
The adjoining Green Bar has an Absinthe fountain (in honour of Oscar Wilde's favourite drink) and there's a beautiful café on Regent Street, Cakes & Bubbles by world famous pastry chef Albert Adria that is entirely constructed from amber marble, successfully re-introducing the concept of café society to Londoners. It does feel rather like dining inside a giant caramel.
The Akasha Holistic Wellbeing Spa, with a large indoor pool and public and private steam baths, won England's Best Hotel Spa in the 2017 World Spa Awards.
Avery posh afternoon tea in the Oscar Wilde Lounge includes classics such as Raspberry Victoria Sponge and Curried Chicken and Sultana Sandwiches. From £55.
On reflection, I don't think Oscar would be turning in his grave.
Café Royal London, 68 Regent Street, W1D 4DY; tel +44 20 7406 3366; for reservations visit: www.lhw.com
Mrs Amos stayed at the Café Royal as a guest of the hotel in its early days. She is looking forward to revisiting.