A Cooking Class in Venice
Shop. Stir. Eat. Love it!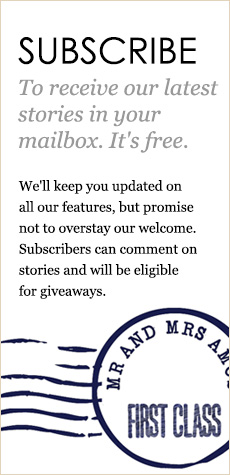 It must be
the most glamorous way ever to go food shopping. The Hotel Cipriani's chic little speedboat picks us up from the hotel's dock on Guidecca Island and we speed across the wide Canale di San Marco to the piazza San Marco before disembarking and walking for about twenty minutes through tourist-free streets to the famous old Rialto markets.
It's seven a.m and we're with Renato Piccolotto, who has been Executive Chef at the iconic Belmond Cipriani Hotel for more than 20 years. He began his career at the Villa Cipriani in Asolo, working under the founder of Harry's Bar, Giuseppe Cipriani. We consider Renato Venice 'royalty' and we're thrilled to have the opportunity to spend a few hours with him.
But it's a privilege others can share – Renato regularly takes interested hotel guests along with him on his morning excursion to scour the fruit, vegetable, meat and fish stalls for daily specials and follows it with a cooking lesson in the hotel's pristine kitchens. What's more, the 'hard work' of shopping and cooking is rewarded with a sensational meal sampling everything the guest has watched being prepared.
Venice's Rialto market is a treat in itself. It has existed along the Grand Canal since 1097. About fifteen years ago it moved from its beautiful old covered hall and half of it relocated to Maestro. Even in its reduced state, it's still one of the prettiest market settings ever, with stalls set up along the canal and gondolas bobbing at its dock.
It's early spring, so the market is bursting with obscenely plump vegetables from the Veneto region, such as artichokes, zucchinis, chicory, white asparagus from Verona, fresh peas in huge pods. As we wander around inspecting the produce, Renato gives us invaluable cooking tips. For instance, the  bottoms sliced from artichokes are delicious stewed with anchovies, garlic, parsley and white wine.
Shops surrounding the vegetable stalls specialise in meat products – blood sausages, pancetta, salami (which is eaten from fall until spring) and sopressa (which is aged for one year and keeps longer.) The Macelleria Equina sells horsemeat. There's a covered fish market selling glistening fillets of monkfish, scampi, turbot, spider crab, dainty sole, eel, anchovies, squid and shark among a huge selection of mouth-watering options. (Vegans and vegetarians are advised to look away.) Other shops sell honey, dry pasta, beans, free-range eggs, poultry, olives, oils and cheese.
Renato laments the fact that so many food providores have departed the Rialto. Charcuteries have been replaced by stalls selling Pinocchio dolls to tourists.
It's such a cosy and inviting place, it's a wonder anyone gets back home in time to cook lunch.
After purchasing a few ingredients for our lunch, Renato takes us to a little 'bacaro' for coffee and the Italian version of tapas. The most famous in Venice is Cantina Do Mori, a rustic bar hung with ancient copper pots, which has been in business continually since 1462. Delicious morsels of baby octopus, sandwiches without crusts, eels, eggplant and cheese snacks are sold from the bar. It's not unusual for locals to start drinking at this hour, but only wine and prosecco are served. It's such a cosy and inviting place, it's a wonder anyone gets back home in time to cook lunch.
Back at the hotel we're taken to the kitchen and asked to don crisp La Scuola di Cucina aprons. (The Cipriani annually hosts a 6-day cooking school.)  The kitchen is behind the opulent Fortuny restaurant, where we've eaten a lavish buffet breakfast just a few hours before.
Renato explains that he's always developing dishes, taking notes. His philosophy to preserve classical Venetian dishes, livening them with new ideas, such as adding chocolate to a cheek of veal cooked at a low temperature. We're surprised his indispensable ingredients include chocolate and ginger. Because the hotel has a loyal clientele of repeat guests, he's often asked to create dishes he prepared 20 years ago.
First, we watch him prepare a prawn pasta dish. He starts with a cold pan and cold oil and and slowly heats up chopped garlic, chopped parsley, finally throwing in the prawns, which he sautees for one minute only. He says crushing the garlic destroys the flavour and always discards the green part, which he says is bad for the stomach.
For the tomato sauce he roasts cherry tomatoes with onions and olive oil, then adds the roasted tomatoes to the pan, cooking them down with the oil and garlic. In the meantime, he's had the pasta on to boil with plenty of salt. After straining the pasta, he adds a little pasta water to the tomato sauce.  At the last minute he throws in some basil, tosses in the prawns and pasta. We're surprised at how little garlic he uses for the sauce and yet how flavourful it is – at home, we tend to throw in several cloves. We've obviously been too heavy-handed.
Next, we watch him cook a pea risotto. Two surprises here – the stock is made from pea pods and a little onion, and the risotto is finished with grated ginger.  A few prawns left over from the pasta are placed on top, and swirled with a rich reduction made from the shells.
In another part of the kitchen, chef Claudio is making tiramisu. It's decorated with a little gondola made from chocolate couverture. We're knocked out by how calm the kitchen is, with each chef going about his chores silently. A little while later we're dining with Renato in the Fortuny restaurant, sampling the superb lunch he has cooked, washing it down with some great local Friulano and a fine Fruili grappa from the region.
We admit it: we are spoiled.
The Cipriani offers guests a number of private insider tours of Venice, including a tour of the Bacari bars by wooden boat, a walking of tour of the locations for a number of famous movies set in the city and kayaking around the canals.
Hotel Cipriani and Palazzo Vendramin
Tel: +39 041 520 774; info@hotelcipriani.it
 RENATO PICCOLOTTO RETIRED FROM THE BELMOND CIPRIANI IN 2014.