Ravishing Rarotonga
In love with the Pacific's lesser known paradise.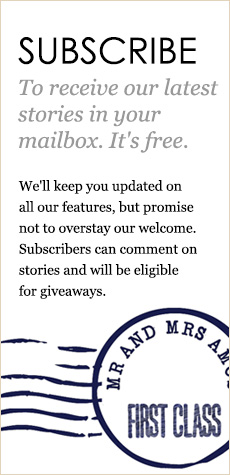 Things are uniquely
uncomplicated on Rarotonga, the island capital of the Cook Islands.
If you want to hitch a bus on the main road that circles the island, you have a choice between the 'Clockwise' bus and the 'Anti-clockwise' bus. They'll both eventually get you where you need to go. If you're ailing, you only need go up the mountain and pick your medicine off a tree. And if you're hungry – well, just rock up to the little shack at the Avana Fishing club and Jill will serve you a sandwich of tender, fresh-caught mahi mahi and delicate greens that's so simple and so delicious it's poetic.
I'd travel all the way back to Rarotonga just for that sandwich. Luckily, there are a hundred more reasons to go back there anyway, not the least of which is the loveliness of the lagoon-circled tropical mountain, the abundant natural world – fruit, flowers, birds, fish, huge outcrops of coral, big lustrous pearls displayed by the bowlful – and the big-hearted personalities of the locals, both indigenous to the islands and the eccentric blow-ins who have settled there over the years, looking for tropical paradise.
There are fifteen small islands (twelve are inhabited) that make up the Cooks, as they are known, and they are certainly remote, lying somewhere between Tahiti and Samoa, in the middle of about two million square miles of ocean (with one coast guard boat, donated by Australia, to patrol them.) In my ignorance, I had thought they were closer to New Zealand, which administered the islands until 1965.  It's possible to fly non-stop from Los Angeles, Sydney or Auckland on Air New Zealand, and the flight from Sydney, for instance, is only slightly longer than that to Fiji, but the Cook Islands haven't until now enjoyed the name recognition of Tahiti and Hawaii, their Polynesian cousins.
That's probably a very good thing for those of us who like to enjoy paradise as the locals enjoy it, not hidden away behind the fortress of some international resort. It is unspoiled, with most of the resorts small villa compounds or boutique hotels. An attempt to build a Sheraton 20 years ago stalled and the out-of-place medium rise still sits there, abandoned, looking for a new investor.
This is not to say that the Cook Islanders don't encourage tourism. I can't think of a place where they're more welcoming. 'The islanders are wonderfully gentle, kind, beautiful people,' a Californian visitor tells me as we tuck into morning tea that local parishioners provide each Sunday for tourists who visit the Titikaveka church to hear the glorious singing. 'I've been coming here twenty years and it's a great secret.' During my five days on the island, I keep running into travellers who have visited the Cooks ten or fifteen times and the prime reason, they all say, is the interaction with the local people.
Of course, the say that about lovely Fiji too. But what's different about Rarotonga is that the indigenous islanders all belong to one of six clans, currently ruled by five queens and one king, and the families own the land, plots of which are passed down to the first born son (or daughter if there is no son) who then distributes parcels of it his children according to whim, as far as I can work out. (Driving around the island one day, we spot one of the queens sitting on the veranda of a big old house, her 'palace', casually dressed in her muumuu, looking like any one of the local grannies.)
Ownership of the land means that the islanders run their own businesses and are actively involved in tourism at a management level. (Indeed, the cleaners, waiters and so forth are more likely to be imported from Fiji, because the proud Cook islanders consider this work below them.) Villas and small resort hotels are often built next door to the houses that the clan owns on the same tract of land. (The land is divided in slices from the mountain to the sea.)
Driving around the island one day, we spot one of the queens sitting on the veranda of a big old house, her 'palace', casually dressed in her muumuu, looking like any one of the local grannies.
It's not unusual to come across chickens and other animals from the private properties that escape across the paths and into the hotels. Fencing seems an unfamiliar concept, with flame trees, hibiscus, bougainvilleas and frangipanis forming rough borders. Family cemeteries and beautiful churches made out of white coral coexist with the villas and hotels, their tombs cemented down – 'so there's no way they're going to get out,' according to the garrulous Temu Okotai, who runs Cook Islands Tours and Farm Direct Pearls and is one of the lucky members of a clan that owns land on Manihiki, a northern island famous for its pearls.
The upshot of this for visitors is that there's rarely any 'us and them' resentment festering under the surface, as is the case with other island nations where the resorts are virtually quarantined off from daily local life. Combine this with the islander's natural good humour and love of singing and telling yarns and you'll soon find yourself, as the locals do, causing a traffic jam by stopping to cheek-kiss a new friend in the street. (There aren't any traffic lights on the entire island.)  As a visitor, I was quite welcome to join Ena Bishop and the ladies sewing traditional patchwork quilts, ti vai vai, under the Golden Blossom trees at the market. Not only did I learn how to stitch together the wonderfully Fauvist-like cut-outs, I picked up quite a bit of local gossip too.
The best introduction to the generosity of the islanders is to sign up for one of the 'Progressive Dinners' Temu Okotai operates a couple of nights a week. Collecting diners in his van in the early evening, he will take groups to visit three families in their homes, so that visitors can sample local hospitality, including delicacies such as ruco, taro tops simmered in coconut cream, and the marinated raw fish dish they call ika mata.
First up on our tour, the 'big chief' of Temu's clan, Danny, and his wife Jane, show us around their property. Most families practice subsistence farming, bartering produce with their neighbours. It's so lush you don't have to be any kind of green thumb to grow mangos, pawpaws, avocados, tomatoes in the rich volcanic soil. Like most local kids, Danny's grandchildren run around reasonably unrestrained. It is common for parents to seek employment in Australia and New Zealand, so many of the children are raised by their grandparents. (The population of the Cooks is only 10,000 but it's estimated that 300,000 islanders live in Sydney alone.)
Danny comes with us on the bus to our next destination, where Temu's niece, Bernice, and her aunts lay on a lavish buffet. They are all great fun and the food is delicious. Danny and Temu play guitars and sing while we eat. Bernice makes a gracious, heartfelt speech:  'Every Thursday we look forward to leaving work to be with you all. It's lovely to have new faces in our home.' The evening ends with a dessert buffet at the home of Lorraine Masters and her husband Tom, who is a direct descendant William Masters, a bit of a rogue who settled Palmerston Island in the 19th Century.
'Pilots, astronauts and movie stars' come all the way to Rarotonga to visit the local medicine man, Pa, who treats everyone for free in his home, a 'hospital' that includes the two mountains that he has each climbed 'more than 1000 times.'  With his long bleached dreadlocks, tanned belly and low-slung sarong, the septanagerian presents quite a picture when he picks you up from your hotel. But his gentle nature walk is unmissable.
It's two of the most fascinating hours I've ever spent, wandering with Pa through the jungle while he explains the bounteous medicinal properties of everything from chilli peppers to native soursop, which Pa believes cures many cancers.  There's a leaf to inhale if you have an asthma attack. The noni fruit (which tastes like blue cheese) cures prostate cancer. The yellow hibiscus is high in calcium so good for broken bones. Pa claims '68 generations' of trial and error. 'If the persons dies, don't do it anymore,' he says, quite seriously.
I've had dengue fever, which stays in your system like malaria, so I ask him if there's a cure. Yes, he says, you need to take a potion I will make for you from the deadly belladonna. But you mustn't take it if you have heart problems, because you'll die, he adds. While I do know someone whose dengue was cured by Pa, I decline. Back down in town, people laugh and shake their heads about what a character Pa is, but they always say, 'His medicine works.' It seems I was mad not to take him up on his offer. But I'm alive.
There's one more experience I'd suggest to anyone interested in taking part in something vital to the local culture. In 2009, after considerable fundraising, the Cook Islands Voyaging Society launched the magnificent traditional vessel, or vaka, the Maru Maru Atua, which sailed as far as China on a round the world voyage with several similar vessels from other Pacific nations. The catamaran uses traditional navigation methods developed by the island ancestors, including a star compass that's carved into the deck. The Cook Islands Voyaging Society raises funds for local young people to spend weeks or even months crewing the sailing boat, travelling the world, and learning about this important aspect of their culture.
If the Maru Maru Atua is in port at Rarotonga, short cruises are available for a modest fee that helps support the upkeep of the boat and the sailing program. It's fantastic fun sailing with the local kids and learning about the navigation from the dashing captain, Michael Tavoni. There are plans to begin overnight cruises to Aitutaki, the Cook's most picturesque island.
It seems to me the Cook Islands have suffered from the idea that it's a bit of a low-rent holiday. In fact, it's not inexpensive and the more glamorous resorts and villas can be quite pricey. You can, of course, opt for humbler rentals and hotels, but many of these don't have air conditioning, so the rule of thumb is to stick to Muri beach, Titikaveka or anywhere on the north side of the island, because the south side doesn't catch the seas breezes.
I can't think of anywhere tropical that's more stylish, actually. From the wonderful billowing handprint dresses by local designer Ellena Tavioni that many of the women wear, and the stormy-coloured South Sea pearls both men and women string around their necks and wrists,  to the simple, blue-painted picnic tables that can be found by the lagoon beaches, all public, it's a destination that brilliantly sells the idea that simple is best.
'Authentic' is an overused word, but the Cooks are real and hospitable and they are beautiful, and that's more than enough for us.
STAY
The Little Polynesian
The island's most upscale boutique hotel, it occupies the prettiest, most private beach. The 10 beachfront and 4 garden bungalows are expressive of the island's simple elegance. From $NZ900 a night. For bookings visit the website.
Te Vakaroa Villas
These six, spacious, well-appointed 1and 2-bedroom beachfront villas have great views of the lagoon across popular Muri beach, but you'll probably spend most time at the beautiful pool and cabana. No children under 12. Prices start at $NZ735 a night. For bookings, please go here.
Te Manava Villas
This very chic property offers garden and beachfront villas ranging in size from 1-bedroom to 4-bedroom, with private courtyards and plunge pools. The spa is particularly good, using local bioactive Te Tika products. Prices start at $NZ600 per night. More information here.
SHOP
Tav
Stylish locals wear Ellena Tavioni's fantastic hand-printed dresses, but they've caught the eye of the Duchess of Cambridge too. For more information, visit the Tav website .
Bergman & Sons
A sea change thirty years ago brought the Bergman family to the Cook Islands from Melbourne. Now, this is the place for the most opulent pearls and fashionable settings. For more details check the Bergman website.
 Rito
Drive around the coast road and you'll come across dozens of stands, selling everything from hand-dyed sarongs to coconut candy. Drop in at Rito for beautiful soaps, cosmetics and culinary oils  made from cold-pressed coconut oil, extracted on the island by Susan and Robert Wyllie. Please visit Rito.

EAT
The Mooring Café, Avana Fishing Club.
Home of the heavenly mahi-mahi sandwich, $NZ12.  It's a shack by the lagoon, where Captain Moko's daily catch is transformed by his wife Jill into something…worth coming all this way for. Brother Love might be strumming his guitar and you can play skittles with a coconut if you're up for it. Signposted, near Muri Beach, Ngatangiia.
Tahiti Café
We were told about the amazing sashimi here but we had to be patient, as it never seemed to open. Then viola! We tucked into the $NZ30 Fisherman's platter which features raw fish done five ways. Sensational. Main Road, Avarua.
Tamarind House
This lovely old, shabby-chic colonial house, formerly the residence of the British Consul, is set on a large lawn on the beachfront at Tupapa. Relax in rattan chairs and dine on lasagna with taro leaves, island fish curry or a very good ika mata. Please visit this site.
Progressive Dinner
Please contact Temu Okotai for details of the dinners.
CURE
Pa's Nature Walks
For information about Pa's Nature Walks and Cross-Island Treks (the latter is rather vigorous) please visit his website.
HIRE
The motor scooter is the 'traditional method of transport' but the hospital is full of injured tourists who take this option. If you rent a hire car remember that you first need to buy your license at the Avarua police station. Many people we met used the buses, but we liked having the option of having a car, and driving on the mountain road, where you come across farms, plantations and the occasional carvers fashioning outrigger canoes.
SAIL
For information on the Maru Maru Atua and its voyages, please visit this site.
FLY
Mr and Mrs Amos flew compliments of Air New Zealand. The weekly direct flight from Sydney makes the Cook Islands extremely accessible. You do, however, need to stay a week to catch the return flight (no hardship), unless you wish to return via Auckland. Visit Air New Zealand for details.