Belle Catherine
Cruising on Europe's most opulent river ship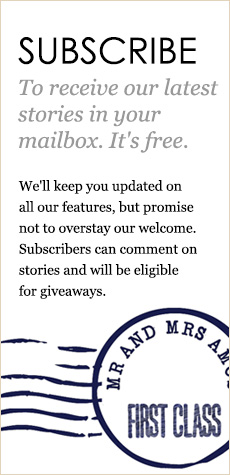 You would expect
that a ship named for Catherine, Duchess of Cambridge, and launched by French film star Catherine Deneuve, would be a beautiful thing. And the S.S. Catherine, Uniworld's opulent new river ship, does not disappoint.  Bedecked with lavish furnishings, miles of mirrors and lashings of Murano glass, it's the closest thing to a floating palace currently cruising Europe's waterways.
The S.S Catherine launched on March 27 in Lyon, France, before sailing the Rhone River with its first guests onboard. Although the 3-day inaugural cruise was a special occasion, with a red carpet rolled out for dignitaries, an orchestra playing jaunty show tunes, festoons of flowers along the dock and Miss Deneuve presiding over the christening, it was a sampler of the longer journeys the ship will do in season, from Lyon to Avignon/Arles and return, taking in the best of Provence, its culture, wine and cuisine, in the leisurely, intimate way that river cruises do best.
When I join the ship in Lyon, my first impression is that I have walked into a greenhouse. The walls of the two-level lobby are covered with Venetian mirrors and trellises of green Murano glass, an idea that had not been attempted before on such a scale, according to Uniworld's gregarious Projects Director, Brian Brennan.
Sprawling overhead is an enormous green Murano glass chandelier with arms in the shape of horse's heads. A gilded Murano glass horse, so heavy it might have sunk a lesser ship, stands in front of a glass elevator that takes guests between floors and overlooks a small waterfall. The Tollman family, which owns Uniworld and its parent company The Travel Corporation, also own a glass factory in Venice and the glass blowers' skills are put to dazzling effect here.
The greenhouse theme continues into the 79 staterooms and six suites, which are predominantly crisp white and green, with tweed headboards over the bed and an ivy print climbing up the padded walls and the curtains.
I've never seen a river ship that's so opulent. It seems a miracle it stays afloat under all the gorgeous embellishment.
The Uniworld Boutique River Cruise Collection regularly wins awards for its fleet of luxury river ships but they've pulled out all stops here. The ship features pillowy handmade Savoir of England beds, heated marble bathroom floors, private balconies that convert to enclosed conservatories at the touch of a button, plush sofas and Louis furniture in the public rooms, swags of costly curtains in the picture windows, and a somewhat extravagant indoor plunge pool, watched over by an ornate mural of ceramic jungle animals.
 I'm sure that Cleopatra gliding down the Nile wouldn't have experienced such luxury.
Amidst the excitement driven by the anticipation of Catherine Deneuve's arrival to christen the ship, I check into a mid-level room with a French Balcony. It's one that you can't step out onto but I can bring the sounds and smells of Provence into the room by lowering the top half of the floor-to-ceiling window electronically.
The staterooms are brilliantly designed, with considerable storage space in closets and under the high bed and drawers in the bathroom for toiletries. Every comfort has been considered, from power outlets (including an Australian plug) to illuminated makeup mirror and heated towel racks. The shower stall is generous, not cramped, and the amenities are the covetable L'Occitane bath products from the region.
Lying on my pillowy bed as the Rhone slides by, I'm sure that Cleopatra gliding down the Nile wouldn't have experienced such luxury.
It's a floating hotel, more than merely a ship. Uniworld is sister company to The Red Carnation Hotel Collection, which includes some of the world's most luxurious hotels, such as Bushman's Kloof Reserve and Retreat in South Africa and The Milestone in London. You know that true hoteliers are in charge here, in terms of the thoughtfulness put into details such as lighting and storage, and the uniformly excellent service everywhere, from the efficient housekeeping staff that make up the rooms as soon as you depart in the morning, to the white-gloved service in the dining room.
In her speech at the inauguration, Mrs Beatrice Tollman, the President and Founder of Red Carnation, and veteran of sixty years in the hospitality business, says, 'Our principles have remained the same.  We want to please people, to make them comfortable and happy, to uplift their spirits.'
The pride the family feels in their ships is palpable. The River Beatrice and S.S Antoinette are named for Mrs Tollman and her vivacious daughter Toni, who collaborate on the décor of all Uniworld ships and on the Red Carnation hotels, including the iconic Ashford Castle in Ireland, which the company has recently bought and is lavishly restoring, another labour of love.
The Tollman style is highly personal, incorporating furnishings and art collected over time. The stained glass panels that divide the Cézanne Restaurant, for instance, were bought at an auction some time ago before finally finding a use as screens for the ship. Even the corridors of the S.S.Catherine reflect the family's personal tastes in art. They are hung with more than $US1 million worth of contemporary art, much of it by winners of the Tollman Visual Arts Award, which is granted annually to a deserving South African artist.
Bringing the huge glass horse onboard also may be a bit madcap
The dramatic leopard print furnishings in the Bar du Leopard and the ceramic jungle murals behind the bar reflect the family's origins in South Africa. (And reference the Leopard Lounges that are a feature of some Red Carnation hotels.) Eccentrically, the heated plunge pool is in a glassed-off space inside the Bar du Leopard. One imagines only the truly extrovert or very drunk is going to take a dip in full view of the bar.
Bringing the huge glass horse onboard also may be a bit madcap, but as Mrs Tollman's son, Brett, who is CEO of The Travel Corporation, points out, 'These are not ships that come off conveyor belts.'  Bland and restrained is not an option.
The other Catherine, Miss Deneuve, arrives at last, wearing a fuchsia pink wool dress and a beige mink jacket. She gives  a short quayside speech to the assembled crowd, after which she cuts a ribbon and the obligatory bottle of Dom Perignon is smashed against the ship's bow.  She then retires to chat with her companion, 41 year-old French film director, Gaël Morel, chain-smoking skinny cigarettes. She doesn't appear to give a toss that everyone is madly snapping her dragging on the ciggies.
At lunch, I'm seated across the table from Deneuve and Gaël Morel and next to Mrs Beatrice Tollman. Dressed in head to toe Courrèges, and accompanied by her golden dachshund, Honey, the silver-haired Mrs Tollman gives Denueve a run for her money in the glamour stakes.
La Denueve chats about her favourite Parisian restaurants, starting out in films when she was fifteen, holidaying with her grandchildren in Africa and two new movies about her friend Yves Saint Laurent movie ('the second one is better.') She eats everything except the oysters, including dessert. Throughout the meal she chain smokes without asking anyone's permission. The ship's restaurant is, naturally, a smoke-free zone, but no one dares object.
I don't smoke and I don't care for fur, but I find myself thinking, how fabulous. Deneuve is so famous, a true icon (in an era when that word is over-used) and such a respected entertainer, that she can do what she likes as far as I'm concerned. She was also once in a relationship with Marcello Mastroianni, which gives her stratospheric fabulousness in my opinion.
And, bless her, she is exactly as I always imagined her – earthy, strong but warm, only a little bit diva-ish.  Her face is probably not quite as nature made it, but she looks like a woman of her age, albeit one with gorgeous hair and lots of makeup.
Deneuve is exactly as I always imagined her – earthy, strong but warm, only a little bit diva-ish
Miss Deneuve departs after lunch, leaving us to the Rhone.The Rhone Valley is famous for its wines so guests are treated to regional vintages during the cruise, from straw-coloured rosés to the classic shiraz of Crozes Hermitage. Wines are included and unlimited, which means you can keep up with locals, who drink 'alarming quantities of rosé', according to Frances, one of Uniworld's local experts.
It's obvious even in early spring that one of the great attractions of a cruise through Provence in the warmer months is sampling the exceptional produce the region offers. Fresh ingredients are brought onboard daily from village markets to stock the expansive breakfast and lunch buffets and for the four-course dinners at night, which include a vegetarian menu. The food choices are beautifully prepared with an array of salads and greens – and sideboards laden with wonderful local cheeses, bread and fruit.
As with most cruises, one tends to eat too much – and the Catherine's substantial dessert buffet, afternoon teas in the Bar du Leopard, and copious glass jars of nougats and candies in the upstairs Van Gogh Lounge are irresistible.
But the advantage of river cruising is that the ship docks right in a town, so there's always the option of heading off under your own steam and walking off the indulgences. (There are Nordic walking sticks on hand for those who need them.) And, of course, you could work out in the small gym, walk around the ship's sundeck, have the fat moved around by talented masseur Balazs in the small spa, or shake your booty after dinner to live music in the Bar du Leopard or the Van Gogh Lounge.
I would have loved to spend more time in my room, watching the river glide by in one of the comfy chairs by the window. But then I would have missed the excursion to the Ame family truffle farm, where we follow the truffle dogs on their hunt for big, black winter truffles, or the rather wonderful visit with the velvet cloaked men and women of the Brotherhoods of the Saint Joseph and Crozes Hermitage winemakers (with bonus tasting of some extraordinary vintages.)
Or I might have missed the guided tour of the Cité du Chocolat Valrhona, probably the ultimate pilgrimage for a chocoholic. It's a museum, education centre and Willy Wonka-esque retail outlet, where dozens of free samples are offered in generous amounts. (Let's not mention the rich drinking chocolate they hand out in cups.) I've never seen so many adults run riot.
Our inaugural cruise is too short and I'm disembarking near Lyon before I know it.
As we glide along the river towards our final destination, a flock of white swans floats alongside. The ship's movement is so smooth we barely ruffle a swan feather.
Cleopatra – and La Belle Catherine – would approve.
Mrs Amos was a guest of Uniworld Cruises and China Southern airlines.
WHAT YOU SHOULD KNOW:
The 8-day Burgundy & Provence itinerary cruises from Avignon to Lyon. Experience Uniworld's 'Six-Star' all-inclusive luxury with 14 land excursions including "Choice is yours" options. Priced from $4, 434 per person twin-share, including all onboard and onshore gratuities, all meals and unlimited beverages onboard including fine wine, beer, spirits, soft drinks, scheduled airport transfers, shore excursions hosted by English-speaking local experts, all entertainment and Signature Lectures, complimentary Internet and Wi-Fi, and onboard entertainment. Departures available until 9 November, 2014. For more information visit Uniworld  or call (02) 9028 5199.