Aloha Heritage
The prettiest B&B on Hawaii has history.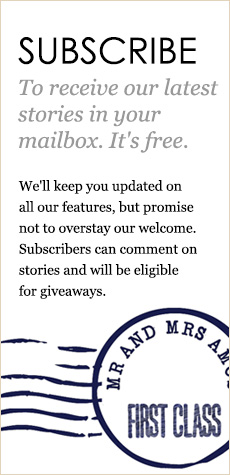 Early last century,
Queen Lili 'uokalani, the last reining monarch of the Hawaiian islands, would visit cattle baron W.H (Willie) Shipman and his family in Hilo and play them her compositions on the grand piano in their front parlour, all the while chomping on a cigar. They don't make many queens like that anymore.
Lili 'uokalani's handwritten compositions can still be found in a book that sits on top of the piano in the same parlour. Shipman House, as the home is known, is now a history-rich bed & breakfast run by Willlie's great granddaughter, Barbara Ann Anderson, who bought the house from the family trust in 1994 and has restored it painstakingly in an expensive act of affection for the place she loved as a child.
The Shipman House has a magical location on Reed's Island, a small, lush piece of land in between the Wailuku River and the Waikapu Stream, which is connected by footbridge to Hilo, a picturesque town that is the largest settlement on the island of Hawaii, also known as The Big Island.
Willie Shipman bought it for $13,000 in 1901 as a surprise for his young Hawaiian wife. It sits on 5.5 acres of tropical garden above a gulch that's cut by the Waikapu, the 'Forbidden Spring.' Legendary Hollywood film director  Cecil B DeMille shot one of his feature films down in the gulch in the 1930s.
The yellow-painted timber house, with its wide curved balconies and witch's hat tower, has new plumbing, new copper and cedar roofs, new paving, new kitchens and bathrooms, and yet it's very much a step back in time, full of the personal objects, furnishings and art works collected by the family over the years, including, library books, clocks, rugs, the childrens' dolls and even a letter of introduction from the writer Jack London, author of Call of the Wild and White Fang.
Staying here is a bit like staying in a museum (we are asked to leave our shoes outside the front door) except that Barbara and her husband Gary have worked hard to make the National Register certified building feel like a home-away-from-home, with extensive notes on what to do and where to eat in the neighbourhood supplied in each guest room, and one of the most wonderfully extravagant home-made breakfasts we've ever eaten, served on the lanai each morning.
It's far from stuffy. The guest rooms are full of light with high ceilings and spacious wardrobes and bathrooms.  There are four bedrooms upstairs and we're shown to the room once occupied by Barbara's Auntie Carrie, who was one of Willie's ten children and lived in the house all her life.
The pretty Victorian-style room has a koa wood four poster cannonball bed, a maple armoir and loveseat and chair, large cupboards and a private bath and shower. In the cupboard, we find kimonos, beach towels, mats, and binoculars. There's a wonderful old electric fan on the desk, but the cool breezes at night mean it might just be for decoration.
Auntie Clara's room across the hall showcases part of her extensive shell collection and has views of Hilo Bay. Auntie Margaret's room at the back was once, like Aunt Carrie's, part of the original ballroom. Flossie's room downstairs opens onto a wide veranda with views of the garden. So many details of these women's lives are still scattered around the house that you feel they're still with you, benignly looking on.
There's also a guesthouse on the property, now divided into two bedrooms  – Jack London stayed there for five weeks in 1907.
It's only a ten-minute walk down into town, which has a terrific little market, some excellent cafes and good shopping in heritage buildings with shady awnings. The bay is right across the road. (We suggest you eat at the lively Cafe Pesto on the main street .)  The inn is also less than an hour's drive from the tourist highlights of the Big Island – the Mauna Kea and Mauna Loa volcanoes. Perhaps they are too close – there's a sign in our room advising what to do in case of vog, the poisonous gasses the volcanoes sometimes emit.
Hawaiians say that you can recognise people from Hilo by the fact that they always carry an umbrella. The lushness is due to 120 inches of rain a year, although Barbara points out that 2/3 of the rainfall occurs at night. Which is exactly what happens when we are there. The rain quiets the 'birds' in the trees that chirp all night outside our window. I discover later that they are in fact frogs, introduced in recent times in a shipment of nursery stock from Puerto Rico. As there are no snakes in Hawaii to eat the little frogs, their population has grown rampantly.
Barbara has a degree in art history, so she's caretaker of some really beautiful art hanging on the inn's walls, including some exquisite Japanese woodcuts and even a couple of works by indigenous Australian painter Albert Namatjira (we have one by our bed.) She's also passionate about her garden and talks us through the different plants and fruit trees on the property – pointing out monkey nut palms, mango trees, Indian mulberry, Indonesian bamboo grass, New Zealand ferns among many plants that seem to be growing on steroids.
One of the highlights of the breakfast Barbara prepares (apart from her crunchy macadamia nut granola and home-baked Portuguese sweet bread, that is) is the fruit platter (more like a fruit barge, it's so big) of seasonal fruits picked from the garden – different varieties of papaya, sour limes, pineapple, pink and white guava, starfruit, apple banana, liliquoi (passionfruit) and the intriguing shiny black jabuticaba fruit.
There's so much to do in Hilo it's a pity we don't have time to hang out in a rocking chair on the porch. We also miss the 'Tuesday Night on the Porch Gang' when we could have learnt to hula. Next time.
The Shipman House is an absolute gem, one of those happy places you find when you least expect it. If you have boisterous children, it's not for you. But if you appreciate history and culture and like the idea of sleeping in Auntie Clara's bedroom, then it should definitely be on your Hawaiian itinerary.
The Shipman House, Bed and Breakfast Inn, 131 Ka'iulani Street, Hilo, Hawaii, 96720; rooms from $US219;  phone (808) 934 8002; reservations:bighouse@bigisland.com
Mr and Mrs Amos flew to Hawaii courtesy of Hawaiian Airlines